Master of Science in Clinical Investigation
The Master of Science in Clinical Investigation (MSCI) is a part-time graduate program sponsored by NUCATS. The objective of the MSCI program is to produce clinical scientists who are skilled in clinical research techniques, competitive in seeking research support and knowledgeable about the complex issues associated with conducting sound clinical research, particularly in translational and clinical epidemiologic patient-oriented studies.
Join the Program
This program is designed for medical residents, fellows and junior faculty members who wish to receive formal training in clinical research. Medical professionals in the Chicago area not affiliated with Northwestern are also welcome to apply.  All program participants are expected to be actively engaged in investigations with a mentor, preferably one at Northwestern University, who should have national funding (e.g., NIH, AHA).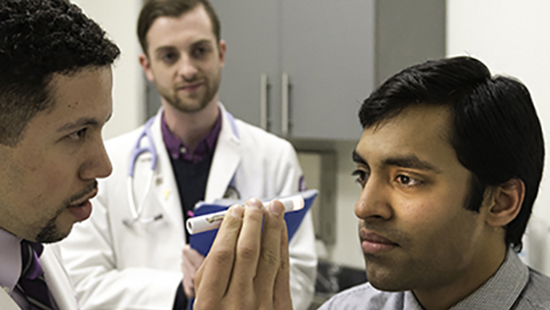 Tuition & Fees
MSCI tuition and fee rates are set by The Graduate School. Please see the Student Financial Services page (part-time MS degree) for details. Northwestern faculty and staff may utilize their benefits to receive employee reduced tuition rates. Visit the Northwestern HR site to learn more.