Leadership and Management Strategies for Clinical Investigators
Clinical investigators, physician-scientists, and multidisciplinary teams interfacing with clinical departments balance many tensions in their work. Inherent conflicts may exist between meeting institutional needs for clinical care, building a research practice, and simultaneously being maximally effective today, whilst strategizing for the future.
As responsibilities increase and diversify, success on individual merits becomes less sustainable and many researchers are beginning to build teams critical to their missions. As a collaboration between Kellogg and NUCATS, this course will help researchers harness unique leadership skills that are not taught in the many years of clinical and scientific education most have already completed.
Join the Program
Led by Kellogg faculty in an interactive classroom setting

Participants will learn practical and effective approaches to topics including organizational culture, strategic time management, feedback and persuasion strategies and diversifying funding sources

Students will leave with a better sense for how to leverage personal leadership strengths to build collaborative work teams and navigate competing work demands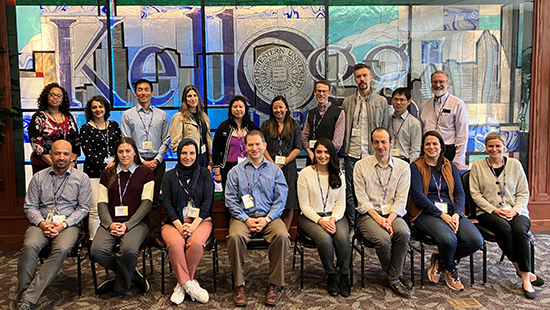 Tuition & Fees
Tuition for the course is $5,000. The University's Benefits Division includes support for certificate courses through the Employee Certificate Tuition program ($5,250 per calendar year). This benefit will cover the entire cost of tuition for this Kellogg executive education program. Employees must have completed one year of full-time, benefits-eligible service prior to the beginning of the term and must be on the payroll at the beginning and completion of the course.