TL1 Trainees Focused on Changing Paradigms within Pediatric Healthcare 
Sarah Walker, MD, rarely goes a shift without seeing a child whose experienced organ damage caused by shock.
"Current guidelines suggest that when a child goes into shock, we give intravenous fluid to improve their blood pressure," says Walker, a pediatric critical care doctor at the Ann & Robert H. Lurie Children's Hospital of Chicago. "But fluid does not improve blood pressure in every child — some children need medication."
For those children, the time it takes to give intravenous fluid before starting medication can lead to increased organ damage, because organs are exposed to low blood pressure for longer. 
As a TL1 trainee supported by the Northwestern University Clinical and Translational Sciences (NUCATS) Institute, Walker is working to create a machine learning-based prediction model that combines continuous physiologic monitoring data and patient-level clinical variables to accurately predict which hypotensive children will have a sustained blood pressure increase even after the fluid-based treatment approach 
"To augment this, I'm currently Co-PI on projects to test novel wireless sensors in the PICU population," says Walker. "Additionally, I am taking classes to receive a Health Data Science certificate through Northwestern's School for Professional Studies, which are solidifying my skills in predictive analysis, complex modeling, and machine learning."
As a clinical fellow at Lurie Children's, Walker has built on prior research to explore new ways to treat pediatric shock. Her work is being supported by the NUCATS Institute, the Stanley Manne Children's Research Institute, and Pediatric Academic Society. It is expected to be published this year in Pediatric Critical Care and Pediatric Research.
Born in the California Bay Area, Walker grew up in rural Nevada County, California. She received her bachelor's degree at St. John's College and her medical degree from the University of California at Davis. She then completed general pediatrics training at Children's Hospital at Oakland and Children's Hospital of Philadelphia before spending two years as a PICU hospitalist at Children's Hospital of Philadelphia while conducting research on shock.
The NUCATS Institute's Multidisciplinary Training Program in Child & Adolescent Health (TL1) is a National Center for Advancing Translational Science-funded initiative that seeks to promote interactions among both mentors and trainees in pediatrics and engineering to encourage creative thinking and new approaches in child-health research.
"I've had a great experience with the TL1 program so far," says Walker, whose mentor is Lazaro Sanchez-Pinto, MD, MBI, FAMIA. "In addition to support for my certificate program, there is a built-in community with a group of investigators also trying to figure out how to be career researchers. Through mentorship and the educational series, we are learning everything from time management to the steps necessary to move a translational project from lab bench to bedside."
Increasing Quality of Life for Pediatric Cancer Survivors
How do you make an artificial, transplantable ovary?
That's the question Kathryn McElhinney, MD, has been exploring since she became a TL1 trainee in 2022.
While lifesaving chemotherapy treatments in pediatric populations often lead to reduced ovarian hormones and infertility, the ability to provide survivors with options to have biological children is a key quality of life measure.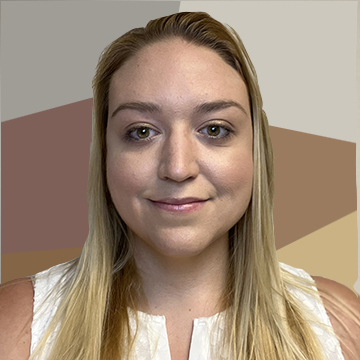 Currently, ovarian tissue cryopreservation is the only fertility preserving option for children who are not mature enough to ovulate. This preserved tissue can then be transplanted back into the patient, however, issues within cryopreserved ovarian tissue often lead to reduced function of the transplanted ovarian tissue.
"My TL1 project is looking at how we can make potential egg cells last longer by exploring the biochemical and physical properties of the ovary and how these properties affect the maintenance of the ovarian follicle reserve," says McElhinney. "We are going to use what we learn in animal models to inform how we make an artificial, transplantable ovary in the future."
An artificial ovary would be an option for reintroducing ovarian follicles without the risk of reintroducing malignancy in individuals who survived pediatric cancer. The current practice of ovarian tissue transplantation is seen as imperfect because after it is reintroduced into the body, it only survives for about five years.
McElhinney received her bachelor's degree from the University of Texas at Austin. She then earned her medical doctorate from McGovern Medical School at the University of Texas Health Science Center Houston before completing three years of general surgery residency at the University of Texas.
"I grew up in Austin, but looking at different opportunities around the country, I found the Fertility and Hormone Preservation and Restoration Program at Lurie Children's to be an amazing opportunity," says McElhinney, whose TL1 mentor is Monica Laronda, PhD. "The TL1 program has been great as I have been able to network, create supportive relationships with my peers, and learn from a variety of professionals across departments at Northwestern."
Research reported in this publication was supported, in part, by the National Institutes of Health's National Center for Advancing Translational Sciences, Grant Number TL1TR001423. The content is solely the responsibility of the authors and does not necessarily represent the official views of the National Institutes of Health.
Written by Roger Anderson