KL2 Scholar Research Highlighted as Part of Ted Talk-Style Event
Every day, the equivalent of a classroom full of children is diagnosed with cancer. One in five will not survive five years.
"When I talk about my research, I try to give people perspective on why what I do matters," says Kyle MacQuarrie, MD, PhD, instructor of Pediatrics in the Division of Hematology, Oncology, and Stem Cell Transplantation. "There are about 40 newly diagnosed cases of pediatric cancer in the United States every day, but for every $24 spent on investigating adult cancers, pediatric cancers receive just $1 in funding."
MacQuarrie was one of three current and past Northwestern University Clinical and Translational Sciences (NUCATS) Institute KL2 scholars who recently participated in a TED Talk-style event at MATTER, a Chicago-based organization that supports healthcare startups at all stages of growth.
The six participating scholars from throughout Chicago presented on a diverse range of topics that included: pediatric cancer, kidney stones, osteoarthritis, dementia, rural healthcare in pregnant women, and colon infections.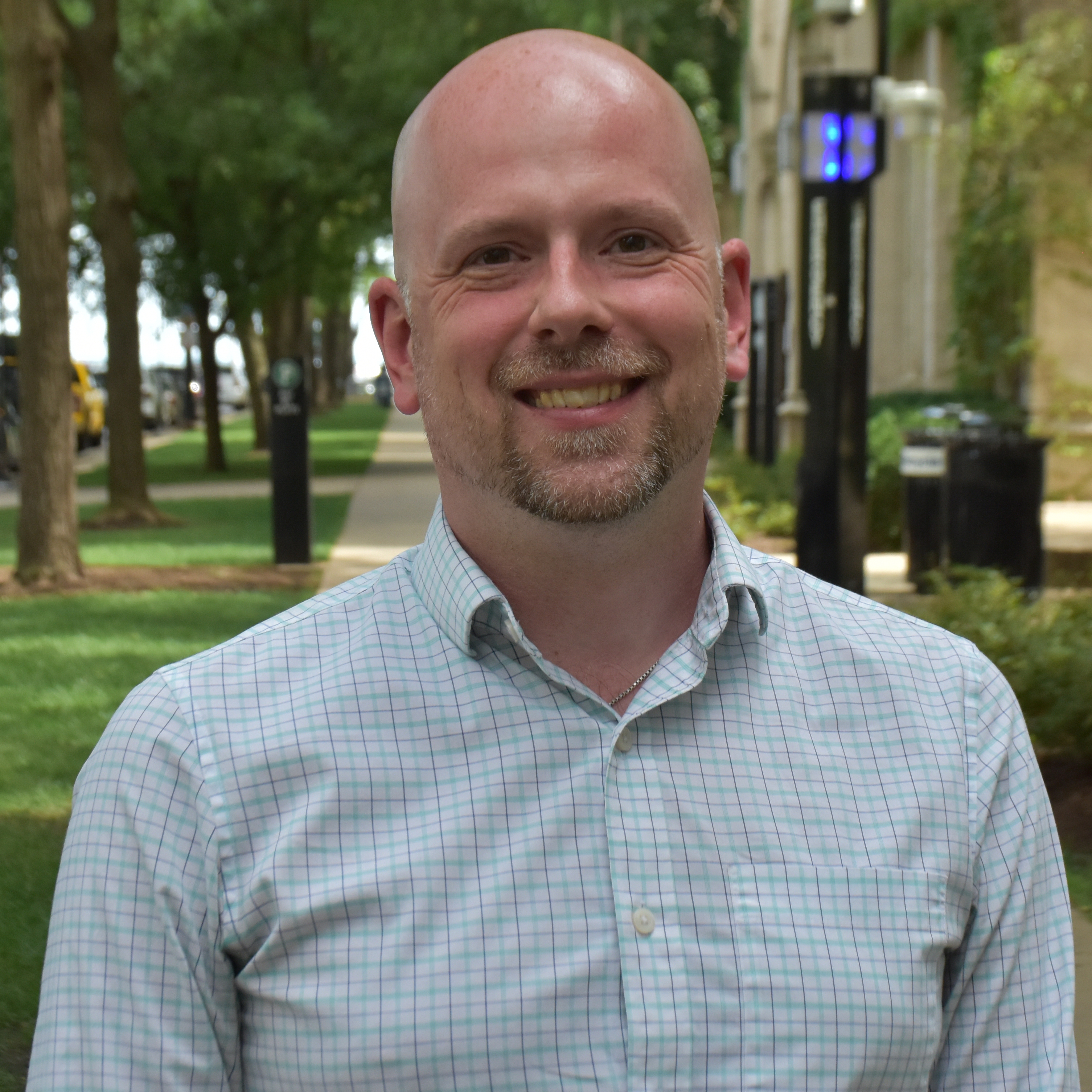 "I'm not a huge fan of oral presentations, but it's something we can't avoid as scientists, because there is no point doing research if we don't disseminate the results," says KL2 Scholar Lisanne Jenkins, PhD, research assistant professor of Psychiatry and Behavioral Sciences.
Jenkins is using her KL2 support to examine the association between structural brain networks and neuropsychiatric symptoms such as disinhibition and apathy across two types of dementia: dementia of the Alzheimer's type and behavioral variant frontotemporal dementia. 
KL2 alumnus Prakash Jayabalan, MD, PhD, assistant professor of Physical Medicine and Rehabilitation, discussed osteoarthritis and post-injury cartilage strength.
The Multidisciplinary Career Development Program (KL2) is a National Center for Advancing Translational Science (NCATS)-sponsored career development award supporting early-career faculty at Northwestern. It is designed to train a diverse workforce of investigators to drive future innovation and implement effective clinical and translational research. The deadline to begin the application process to join the 2023 cohort is February 1.
"The opportunity to take a step back from the details of our research and reframe it in a way that is digestible for someone who isn't an expert in our field was invaluable," says MacQuarrie. "It can be a difficult process at times, but it allows me to provide perspective to others as to why pediatric cancer is important to study."
MacQuarrie is part of the 2021 cohort of KL2 Scholars at NUCATS, which also included  Colleen Peyton, DPT, who is studying infant motor disorders; and Anna Pfenniger, MD, PhD, who is investigating atrial fibrillation. 
"Being part of a cohort brings an even greater sense of community and allows members at near-parallel places in their careers to relate to one another and discuss how to overcome potential roadblocks," says MacQuarrie. "The KL2 program is very conscious in making sure we get training and support beyond just how to conduct great science. It's providing the building blocks to construct careers."
Research reported in this publication was supported, in part, by the National Institutes of Health's National Center for Advancing Translational Sciences, Grant Number KL2TR001424. The content is solely the responsibility of the authors and does not necessarily represent the official views of the National Institutes of Health.
Written by Roger Anderson