Hosseini to Join Global Young Academy
Mohammad Hosseini, PhD, a postdoctoral scholar researching ethics and integrity in the Department of Preventive Medicine, will be Northwestern's first inductee into the Global Young Academy (GYA), as part of the organization's June cohort.
GYA was created more than a decade ago to develop, connect, and mobilize young talent from six continents. GYA serves to empower young researchers to lead international, interdisciplinary, and intergenerational dialogue by elevating the voices of young scientists in evidence-informed and inclusive global, regional, and national decision making. 
"This is an outstanding learning opportunity to grow and extend my network, fostering my capacity to be involved in transdisciplinary discussions that inform evidence-based and inclusive global decision-making," says Hosseini. "Given the interdisciplinary nature of research ethics and integrity, the GYA provides an ideal environment for me to thrive and explore novel avenues of inquiry."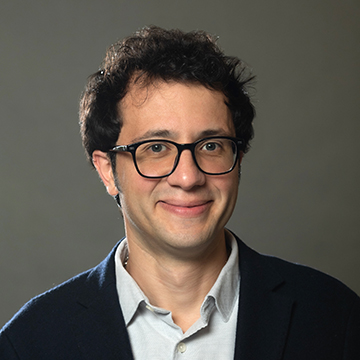 Born in Tehran, Hosseini received his MA in Applied Ethics from Utrecht University (2016, The Netherlands) and completed his PhD in Research Ethics and Integrity at Dublin City University (2021, Ireland), where he also served as a guest lecturer in ethics. Based at Galter Health Sciences Library, Hosseini has actively collaborated with faculty and staff at Northwestern. For example, he has led initiatives related to research ethics and attribution at the National Evaluation Center (NEC), explored the ethics of authorship and social science research, and collaborated with the Institute for Augmented Intelligence in Medicine to identify challenges and opportunities of using artificial intelligence and ChatGPT in research, medicine, and education. 
Since joining Northwestern in September 2021, Hosseini's insights have been essential to new and ongoing projects that aim to identify ethical issues in collaborative research and suggest possible solutions for reoccurring inequities. In collaboration with Data Librarian Sara Gonzales MS, MLIS, he's currently investigating the perspectives of researchers with different roles in collaborative environments. Furthermore, he is working with members of the NUCATS Institute to analyze ethical issues in translational science.
As part of his GYA application, Hosseini proposed a project aiming to expand ongoing work that explores harmful practices resulting from collaboration between developed and developing countries. In particular, he will focus on parachute research — researchers going into a country, making use of the local infrastructure, personnel, and patients, and then leaving for good without due acknowledgment of local partners and collaborators or sharing research benefits — and ethics dumping — the practice of exporting non-ethical research practices to low‐ and middle‐income countries.
"I am very excited about joining this group and being part of global discussions about responsibilities and impact of science," says Hosseini. "Whether through shepherding my own project or supporting other projects in achieving their objectives, the GYA offers opportunities to learn and grow both as an individual researcher and as a member of a larger collective."
The NUCATS Institute is supported, in part, by the National Institutes of Health's National Center for Advancing Translational Sciences, Grant Number UL1TR001422. The content is solely the responsibility of the authors and does not necessarily represent the official views of the National Institutes of Health.
Written by Roger Anderson