Health Equity, Pathways to Care Focus of New NP3 Seed Grants
Although an estimated one in four adults is living with nonalcoholic fatty liver disease (NAFLD), the vast majority have no idea.
That's because NAFLD is typically asymptomatic and most often discovered "incidentally" during unassociated imaging or after an advanced state like liver cirrhosis has developed.
"Our goal is to establish a new research collaboration to study the implementation of a clinical decision support system for patients with incidentally found NAFLD — hepatic steatosis — who currently do not have a primary care provider or who receive care outside of the Northwestern Medicine system through our community Federally Qualified Health Centers," says Amy Kontrick, MD, associate professor of Emergency Medicine and Medical Education.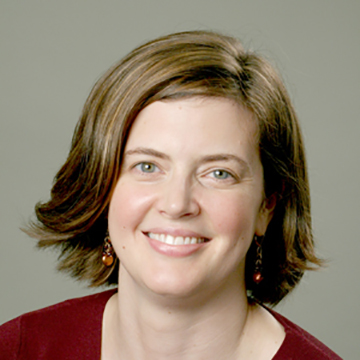 Kontrick; Danielle McCarthy, MD, MS, associate professor and Vice Chair for Research in Emergency Medicine; Christine Schaeffer-Pettigrew, MD, assistant professor of Medicine and Medical Director of the NM Transitional Care Clinic (TCC); and community partner AllianceChicago were recently awarded a Northwestern Primary Care Practice-Based Research Program (NP3) seed grant.
"We're thrilled to receive an NP3 partnership development grant and hope to develop a robust research partnership with the Northwestern Medicine TCC and AllianceChicago to study the implementation of our clinical decision support system," says Kontrick.
Guidelines for managing incidental NAFLD diagnosis are not widely known or regularly applied in the Emergency Department, a major site of incidental discoveries. Kontrick and her research team is developing a new clinical decision support system in partnership with Northwestern Medicine's artificial intelligence group.
"The ultimate success of the intervention in improving the patients' health depends upon strong linkages to community primary care providers who will guide their downstream evaluation and treatment," says Kontrick. "Building on the work being done within the NM system, this seed grant will allow us to develop new partnerships to evaluate how best to support connection to follow-up care, and to inform a collaborative R01 application to study the implementation of our clinical decision support system.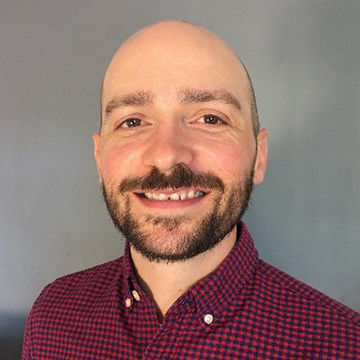 A second NP3 grant was recently awarded to Andrew Berry, PhD, assistant professor of Medical Social Sciences, and Jeffrey Panzer, MD, MS, a practicing family physician and vice president of Care Transformation at Tapestry 360 Health.
"This NP3 Seed Grant will enable us to build a stronger collaboration, generate much needed insights, and prepare grant proposals to secure funding for a larger, long-term project in the future," says Berry.
The mitigation of pain and disability from knee and hip osteoarthritis (OA) has been identified as a priority in the federally qualified health center space, and this new project will work to ensure consistent and equitable assessment of pain and limitations to physical function caused by OA. The goal is to develop a digital method for capturing patient-reported outcomes for knee and hip OA, which are leading causes of disability in America.
Although interventions such as exercise and self-management education mitigate pain and disability, they are frequently underutilized. There are also disparities in the diagnosis and treatment of OA among Black and Hispanic Americans.
"OA is underrepresented in quality measures, it's hard to measure diagnostically, and it's hard to assess how well it's being managed," says Berry. "Because it's harder to measure, osteoarthritis doesn't get as much attention as it deserves. The goal here is to develop patient-reported outcome measures to overcome some of these challenges." 
The research is motivated by known disparities in the diagnosis and treatment of osteoarthritis. The research team believes that collecting patient-reported outcomes measures in primary care will increase equity in osteoarthritis care by making patients' levels of pain and physical function visible to clinicians, supporting better collaborative care planning between patients and clinicians, and ultimately leading to treatment that is timely and tailored to patients' needs.
NP3 seed grants are now awarded several times throughout the year for Research Collaborations and Partnership Development proposals. Visit the NP3 website to learn more about upcoming funding opportunities view examples of previous awardees.
Written by Roger Anderson