Three Feinberg Researchers Named KL2 Scholars
When a newborn mouse experiences tissue or organ damage — including to the heart — its immune system promotes a regenerative response to heal the wound.
"I'm going to use my time as a KL2 Scholar to investigate how this immune-driven regenerative response occurs after injury to the heart and why it is soon lost in newborn mice," says Amanda Becker, MD, Pediatrics in the Division of Critical Care. "I will also explore whether similar regenerative responses exist in humans and if they are lost with age. The long-term goals are to investigate and advance understanding of how the immune response to tissue and organ injury changes with age and to uncover new therapies to improve tissue and organ recovery during critical illness."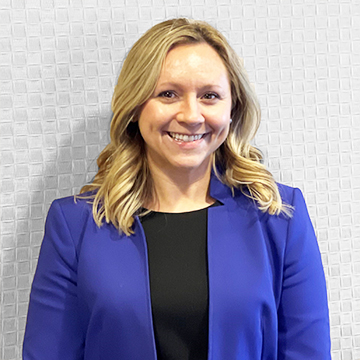 Becker is one of three members of the 2022 cohort of KL2 scholars. The others are Carol Haywood, PhD, Medical Social Sciences, who will be studying factors that influence healthcare access and quality for people who have mobility impairments, and Lajja Desai, MD, Pediatrics in the Division of Cardiology, who will be working to create novel MRI tools to non-invasively evaluate children with single ventricle hearts. The Northwestern University Clinical and Translational Sciences (NUCATS) Institute KL2 program is supported by the National Institutes of Health's National Center for Advancing Translational Sciences, Grant Number KL2TR001424. Scholars receive two years of mentorship, education, and career development opportunities to help them conduct novel clinical and translational research and prepare for future independent funding.
"It's an honor to be selected as a KL2 scholar," says Haywood. "The KL2 mechanism affords me protected time to build a foundation for research to address disparities in health care access and quality for people with disabilities and to learn from a remarkable community of mentors and scientists along the way. From the KL2 training and research experience, I expect to gain skills in patient-centered outcome measure development, health disparities research, and community engagement."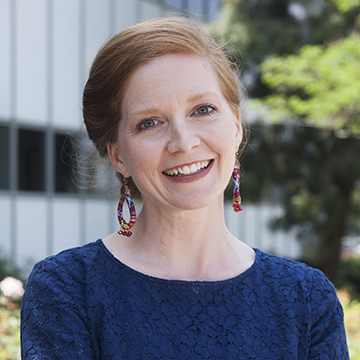 As a postdoctoral fellow, Haywood attended several "Navigating the Research Enterprise" seminars hosted by NUCATS, which she says helped her better understand strategies for pursuing NIH funding. As a KL2 Scholar, she will be working with mentor Tara Lagu, MD, MPH.
Desai is a physician-scientist with a clinical role as a pediatric electrophysiologist at Ann and Robert H. Lurie Children's Hospital of Chicago and an academic role as an instructor of Pediatrics at Northwestern University Feinberg School of Medicine. She earned her Bachelor of Science in Engineering with a bioengineering focus from the University of Pennsylvania.
In 2018, Desai was a pediatric cardiology/electrophysiology fellow when she received a TL1 training grant from the NUCATS Institute (grant number UL1TR001422). The TL1 program seeks to promote interactions among both mentors and trainees in pediatrics and engineering to encourage creative thinking and new approaches in child health research.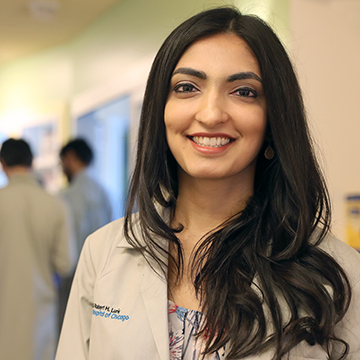 "My past educational experiences have helped me cultivate a unique problem-solving mindset and technology-based approach during my medical training," says Desai, who will be mentored by Michael Markl, PhD. "My long-term ambition is to merge the engineering and pediatric cardiac fields to create novel solutions that improve the quality of patient care. 
Patient care also sparked Becker's research interests.
"Throughout my clinical training in pediatric critical care medicine, I was particularly struck by the morbidity and mortality associated with the development of organ dysfunction during critical illness as well as why some patients are more resilient than others to withstanding the systemic effects of critical illness," she says. "My desire to understand why certain patients develop more cumulative and/or severe organ dysfunction during critical illness and to reduce the burden of pediatric organ dysfunction were the stimuli for my scientific career."
Becker, who will be mentored by Edward Thorpe, PhD, has participated in a number of NUCATS-supported grant-writing seminars led by Rick McGee, PhD, and has attended numerous NUCATS lectures.
Written by Roger Anderson