AllianceChicago Collaborates with Researchers to Strive for Health Equity
NUCATS community partner AllianceChicago is a health center-controlled and practice-based research network dedicated to a mission of health equity and innovative collaboration. The network links more than 50 organizations serving more than 3.5 million Federally Qualified Health Center (FQHC) patients across Illinois and 19 other states. The communities they serve are diverse, including urban and rural populations, low-income and uninsured individuals, racial and ethnic minorities, the LGBTQ community, and refugee and homeless communities. They also support infrastructure for clinical collaboration, research, and quality improvement.
AllianceChicago Director of Research Lisa Masinter says that health equity means providing access to affordable, quality healthcare, regardless of a person's gender, race, ethnicity, geographic location, or socioeconomic status. The organization is committed to this goal for the sake of their stakeholders, the patients and health center staff. The larger organization brings together multiple health centers, on any given topic, to understand data on several hundred thousand patients across the country, a feat that allows them to better answer some of the most pressing issues patients and staff face.  
Among those issues, the social determinants of health that contribute to the multitude of disparities seen in the communities FQHCs serve can be difficult to address. FQHCs are located in under-resourced communities and neighborhoods, and are often strapped for resources and capacity. According to Masinter, partnering with academic researchers allows for investigation into the best way to deliver care in this setting. It also allows stakeholders to understand if and how the care they are providing is making a difference.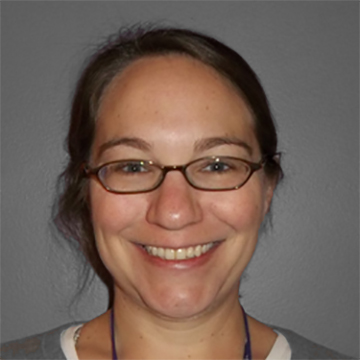 Improving personal, community, and public health through innovative collaboration, AllianceChicago relies on researchers to find evidence to put into practice in FQHCs. In partnership with the Northwestern Primary Care Practice Based Research program (NP3), AllianceChicago works to improve and increase relationships between academic researchers and health centers in its network. Research is vital, but researchers should understand that FQHCs' primary mission is clinical care. Their infrastructure is not built for prioritizing research; instead, the infrastructure is built to serve patients. Masinter says a successful research collaboration is one that is flexible in implementation, tailored to the health center, and aligned with the priorities of the health center.
"Partnership with our community entails understanding of the environment and inclusion of stakeholders in all phases of research, from inception of a research idea to dissemination." 
AllianceChicago's — and its FQHC partners — commitment to equity drives staff to want to investigate and mediate, to the extent possible, how social determinants of health impact the patients FQHCs serve. They also prioritize conditions that disproportionately impact the FQHC community, such as chronic disease and COVID-19. As a learning health system, AllianceChicago is also committed to bridging the gap in evidence and practice, so that evidence can inform practice and practice can generate new evidence 
In collaboration with researchers, AllianceChicago works to bridge those gaps in evidence and practice, setting up various pragmatic trainings for practicing clinicians in their network, and incorporating patient voices in research idea generation. AllianceChicago relies on innovative research collaborations — like the one with the Northwestern University Clinical and Translational Sciences Institute — to improve personal, community and public health.
Written by Ari Crockett