Augmented Intelligence for Healthcare Clinics Provide Arena for Discussion
Yuan Luo, PhD, has helped establish a new arena for clinicians who want to discuss a clinical problem or challenge they face to see if and how it might be addressable through artificial intelligence​.
The sessions — initially offered as a companion to winter quarter's HSIP442 course that educates students on Augmented Intelligence for Healthcare (AI4H) — have also evolved to better train the next generation of informatics experts about working together with clinicians to tackle real-world clinical problems with AI. Luo is looking to schedule sessions outside of winter quarter and interested physicians can email him with questions or to register.
"The AI4H clinics are built on the notion of collaborative AI in healthcare, aiming to bring together scientists and practicing physicians. Through interaction with physicians in AI4H clinics, informatics and AI scientists have developed a deeper appreciation of clinical data, including on nuances that operational data are not the same as research data in many cases," says Luo, chief AI Officer at the Northwestern University Clinical and Translational Sciences (NUCATS) Institute and Institute for Augmented Intelligence in Medicine. "We've seen clinicians who previously lacked enough resources and experiences to develop and launch AI models jump-started by the helping hands of AI scientists and informatics trainees."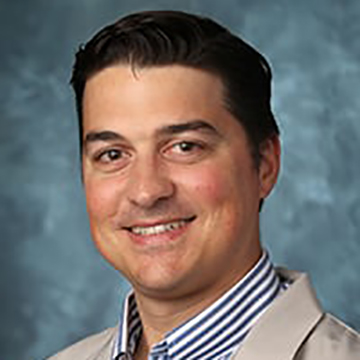 While the AI4H Clinic was originally designed as a companion session to the AI for Healthcare course taught by Luo, the plan is to grow it beyond the after-class sessions to reach a wider range of both clinicians and informaticians. 
During each session, clinicians that are interested in AI for healthcare discuss their clinical problems and ideas. Informatics trainees and AI scientists, led by Luo and course staff, then provide consultation, think over and debate solutions to the problem. For physicians who present a challenge with curated data, the result can be a pilot project leading to prototype systems and academic publications.  
AI4H has hosted 10 sessions in its first 3 years and participants ranged from neonatal care to pediatrics to adult care and geriatrics, with selected representative contributors including:
Scott Dresden, MD, MS, associate professor of Emergency Medicine, who have been working on predictive modeling for the Geriatric Emergency Department Innovations program with technical support from AI4H
Leena Mithal, MD, assistant professor of Pediatrics in the Division of Infectious Diseases, who is currently working on modeling of cord blood proteomics for early onset sepsis prediction with AI4H assistance
Nelson Sanchez-Pinto, MD, MBI, FAMIA, assistant professor of Pediatrics in the Division of Critical Care and Preventive Medicine in the division of Health and Biomedical Informatics, worked with AI4H team on using pediatric multiple organ dysfunction patterns to characterize phenotypes of critical illness and its effects on treatment response, which was published in a peer-reviewed paper in JAMA Network Open and advanced the progress of an NIH-sponsored study.
"AI in healthcare is an inherently collaborative endeavor," says Nelson. "The magic in AI happens when the right clinical question is matched with the right data and the right methodologies to extract insights. This can only happen successfully when you have physicians and other clinical domain experts working alongside informaticists and data scientists. That's why programs like AI4H are critical to the success of this field of research."
Written by Roger Anderson