Questioning Dogma: Study Sheds New Light on Heart Failure with Preserved Ejection Fraction
The medical community widely speculates that left ventricular dysfunction causes the majority of heart failure with preserved ejection fraction (HFpEF). But in a recent paper published in Scientific Reports, a team of Northwestern Medicine researchers hypothesized that the left atrium could play a bigger role among some patients.
"We hypothesized that there are a lot of patients who have the syndrome of heart failure with preserved ejection fraction whose left ventricular function isn't really the major issue in terms of their heart dysfunction," says Ravi Patel, MD, assistant professor of Medicine in the division of Cardiology. "We found that there is a substantial number of patients who do have a degree of left atrial dysfunction that's really out of proportion to their left ventricle."
Ejection fraction is a measure of what percentage of the blood is pumped out of the heart when it contracts. HFpEF occurs during heart failure when the heart pumps out more than 50% of the blood. 
Patel was the first author on the paper "Disproportionate left atrial myopathy in heart failure with preserved ejection fraction among participants of the PROMIS-HFpEF study." Left atrial myopathy refers to muscle weakness in the left atrium of the heart. In the study, researchers analyzed 248 plasma proteins in the search for proteins associated with disproportionate left atrial myopathy. Ultimately, they identified five.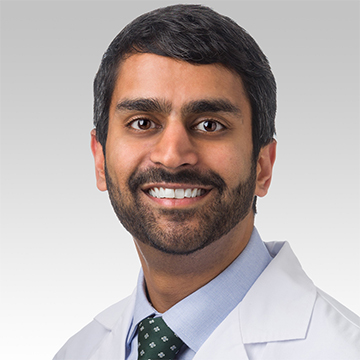 "We really want to understand, are these proteins causative, is there something going on that they're affecting the left atrium in a negative way, that could be causing left atrial dysfunction?" says Patel. 
Patel became involved in the research through his KL2 mentor Sanjiv Shah, MD, who was the principal investigator on the project. Patel is now in his second year of NUCATS' prestigious KL2 program, which offers two years of dedicated mentorship, networking, and conducting multidisciplinary translational research.
"It's been great to be able to learn from other scholars who are at a similar stage in their career as early investigators, and to learn from more senior faculty as part of the KL2 executive committee. They really provide a lot of mentorship and overall general advice on how to succeed in a career in research," says Patel.
The study may be the first step in defining HFpEF based on relative degree of left atrial myopathy compared with left ventricular myopathy. Disproportionate left atrial myopathy may represent a unique phenotype of HFpEF. Understanding how this type of heart failure operates may lead to treatments that have so far been elusive.
"Heart failure with reduced ejection fraction has proven medical therapies and many device therapies that can help people feel better and live longer," says Patel. "However, in heart failure with preserved ejection fraction, which accounts for the majority of people with heart failure, we have a relative lack of therapies."
According to the study, the five proteins the team identified have previously demonstrated pathway associations with cardiomyocyte stretch, collagen regulation, and inflammation. Patel says it's hard to know if those five proteins are driving the left atrial dysfunction or if they are just markers of left atrial dysfunction. 
"These proteins don't necessarily jump off the page in prior studies of heart failure as proteins that we think of as commonly driving disease," says Patel. "But we saw them here, which makes us think these LA-specific proteins may drive this phenotype that we were aiming to identify."
The study suggests that left atrial myopathy could be more than just a byproduct of left ventricular disease, but rather could be a unique pathophysiology among patients with HFpEF. Given the medical community's hypothesis that the left ventricular dysfunction drives HFpEF, the notion that the left atrium may lead to the disease breaks from accepted norms.
"It questions dogma a little bit, which is always a good thing," says Patel. "Especially in a syndrome that we've kind of been banging our heads against the wall trying to find therapies that work to help people feel better and live longer, but we haven't been terribly successful."
Although Patel and the team could only conclude a correlation between the proteins and left atrial myopathy, these lingering questions open up new possibilities for Patel and other researchers to explore.
"We could use these proteins to identify patients who have this phenotype of left atrial dysfunction," says Patel. "Better understanding the pathophysiology of this disease may help us understand therapies that can help people feel better and live longer."
Written by Olivia Lloyd