Study: Neighborhood Poverty Associated With Heart Failure
Patients who live in high-poverty neighborhoods were nearly twice as likely to develop incident heart failure than those who live in low-poverty neighborhoods
Where you live can have a significant impact on your heart health, according to a new discovery published in the Journal Of General Internal Medicine by Northwestern University Clinical and Translational Sciences (NUCATS) Institute member Sadiya Khan, MD, MSc.
"Recently, particularly in the Chicagoland area, it has become very clear that where you live — down to your neighborhood — can have a very meaningful relationship with your health," says Khan, principal investigator of the study and assistant professor of Medicine in the Division of Cardiology and of Preventive Medicine in the Division of Epidemiology.
Khan's team reviewed the health records and addresses of nearly 28,000 people who had been treated at Northwestern Medicine over the span of at least five years. They sorted each patient's address into one of three categories: low-, intermediate-, and high-poverty areas. They found that people who lived in high-poverty neighborhoods were nearly twice as likely to develop heart failure than those who lived in low-poverty neighborhoods. Although causality is tricky to determine due to the observational nature of the study, the two-fold figure is still an important finding, Khan says.
"One of the things that was surprising was that the risk was so much higher, even after adjusting for other risk factors," says Khan, a NUCATS KL2 Scholar alumna. "We adjusted for hypertension, diabetes status, and obesity, which are key risk factors that are also more prevalent in people who live in high-poverty neighborhoods. Even after we adjusted for them, we still saw nearly a two-fold higher risk."
The NUCATS Institute's prestigious KL2 Program provides two years of dedicated mentorship, education, and career development opportunities while conducting translational, multidisciplinary, clinical research. Among two-dozen previous KL2 Scholars, almost all remain engaged in clinical and translational science research. Since 2008, KL2 Program alumni have authored or co-authored nearly 1,000 publications. 
The study is one of the first to look at incident heart failure across a broad population of people, rather than targeting people with pre-existing heart conditions or those without insurance.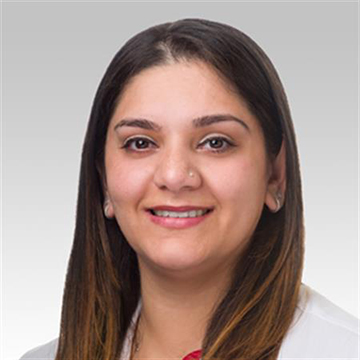 The retrospective study pulled data from the Northwestern Medicine Enterprise Data Warehouse, which has data from nearly 9 million patients. Patients in the study were Illinois residents who had not experienced incident heart failure at the time of an initial visit. 
"Without the NM Electronic Data Warehouse, we wouldn't have been able to pursue this work," says Khan. "The fact that we have this invaluable resource with the richness of data that's available for individuals that includes their risk factor levels and their outcomes, it's really critical to advance our understanding of the biological and social determinants of health."
The first author on the paper is Leah Rethy, MD, a resident physician at the University of Pennsylvania. During her time as a Sarnoff Fellow at Northwestern, Rethy began working on projects with Khan focused on heart failure. Her background in labor organizing sparked an interest in the relationship between health and community. 
"The most interesting and most compelling part of this research project was seeing how the electronic health record in combination with census-derived data can be used to show the association of neighborhood factors such as poverty on cardiovascular outcomes," says Rethy. "I think that there is a real way in which this sort of analysis — which does not require large amounts of funding or years of data collection — can be used to move public policy and improve population health."
While Khan says that many studies have already demonstrated the link between poor health outcomes and income level, she affirms that this research is not redundant.
"I think it can feel challenging sometimes when we spend so much time defining the problem," she says. "But I believe it is really important to have clear and specific definitions of problems or issues like this to precisely quantify the greater risk of heart failure to inform policy changes at the local level. Without this data, it's hard to know where to focus or design those interventions."
Similarly, Rethy hopes this research can serve as a guide for interventions to reduce the risk of incident heart failure.
"Health researchers can use this data, in collaboration with community organizers or local politicians, to support and help gain funding for community-level projects such as developing health centers, funding improvements in transportation, green spaces, and grocery stores," says Rethy.
The study found that Black and Hispanic/Latinx patients had higher risk of incident heart failure than white patients, even after adjusting for neighborhood poverty and other demographic and clinical risk factors. The paper asserts that fundamental root causes such as systemic racism contribute to health inequities across income and racial lines.
"We need to shift our focus upstream to address the root causes of poor health," says Khan. "Several other studies have also shown that people who live in neighborhoods that are more disadvantaged have poorer health. We've seen it with COVID as well. We hope these data inform new research about how to design the potential interventions that could allow us to reduce these stark disparities that exist by place of residence."
Ultimately, Khan and Rethy hope that this research can be used not only to understand incident heart failure, but also to prevent it in the future. 
"A lot of work is done after people develop disease or look at associations with bad outcomes once people already have had a heart attack or have heart failure," says Khan. "Being able to think about ways to prevent heart failure from ever happening is the true 'endgame.'"
Written by Olivia Lloyd