Master of Science in Clinical Investigation
Overview
The Master of Science in Clinical Investigation (MSCI) is a part-time graduate program sponsored by NUCATS. The objective of the MSCI program is to produce clinical scientists who are skilled in clinical research techniques, competitive in seeking research support, and knowledgeable about the complex issues associated with conducting sound clinical research, particularly in translational and clinical epidemiologic patient-oriented studies.
Students
This program is designed for medical residents, fellows, and junior faculty members who wish to receive formal training in clinical research.
Medical professionals in the Chicago area not affiliated with Northwestern are also welcome to apply. 
All program participants are expected to be actively engaged in investigations with a mentor, preferably one at Northwestern University, who should have national funding (e.g., NIH, AHA).
Tuition & Fees
MSCI tuition and fee rates are set by The Graduate School. Please see the Student Financial Services page (part-time MS degree) for details. 
Northwestern faculty and staff may utilize their benefits to receive employee reduced tuition rates. Visit the Northwestern HR site to learn more.
Application Process
Students must complete an application prior to enrolling in any one of our program options. If you are interested in the certificate or individual courses, please reach out to Adam White for a brief consultation prior to completing the application.
Non-degree seeking students may change their status to degree-seeking and receive credit toward the MSCI degree program at any time. 
Students can enter the program at the beginning of any of the four quarters, though from a longitudinal and curricular standpoint, fall quarter matriculation is encouraged. The deadline for the next application cycle is July 5th, 2022.
Co-Director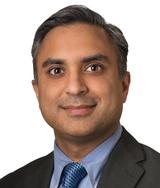 Ravi Kalhan, MD
Professor of Preventive Medicine and of Medicine in the Division of Pulmonary and Critical Care
Co-Director
Lisa B VanWagner, MD, MSc
Assistant Professor of Medicine (Gastroenterology and Hepatology) and Preventive Medicine (Epidemiology)
Program Administrator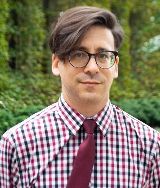 Adam White
NUCATS Staff: Center for Education & Career Development
Questions? Contact Adam.