Woitowich Named Executive Director of NUCATS Institute
The Northwestern University Clinical and Translational Sciences (NUCATS) Institute has announced that Nicole Woitowich, PhD, will become its new executive director, effective July 31. Woitowich succeeds Keith Herzog, who has been at NUCATS since 2016.
Woitowich previously served as center administrator for the Institute for Innovations in Developmental Sciences and Center for Reproductive Science at Northwestern University's Feinberg School of Medicine. She will remain an active member of the faculty as a research assistant professor in the Department of Medical Social Sciences. Her investigative focus and passion centers on women's health and the advancement of women in science and medicine.
"We're extremely excited to welcome Niki as the Institute's next executive director," says Richard D'Aquila, MD, NUCATS director and senior associate dean for clinical & translational research at Northwestern. "Niki is an exceptionally experienced leader, manager, and scholar who shares our Institute's commitment to fostering innovative and impactful clinical and translational science, advancing inclusive excellence, and enhancing a strong and supportive organizational culture — both within and outside of NUCATS."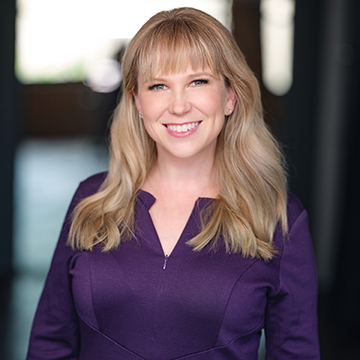 Woitowich is formally trained as a biochemist and received her PhD in biochemistry and molecular biology from Rosalind Franklin University of Medicine and Science. She has expertise in neuroendocrinology, reproductive physiology, and enzymology. Her current research explores the intersections of sex, gender, and science, spanning research policy to practice, including the consideration of sex as a biological variable, the inclusion of women in the biomedical research workforce, and how those two components may be inextricably related.  
"Throughout my time at Northwestern, I've engaged with NUCATS in several different ways. However, in taking on this role, I am most excited about working directly with the faculty, staff, scholars, and trainees who each bring their own unique skills, expertise, and scholarship to this community," says Woitowich, who also has a long-standing interest in science policy.
As a professional science communicator who recently served as chair of the American Society for Biochemistry and Molecular Biology Science Outreach and Communication Committee, Woitowich is frequently interviewed by members of the media on topics related to women's health and the importance of diversity, equity, and inclusion within the scientific workforce.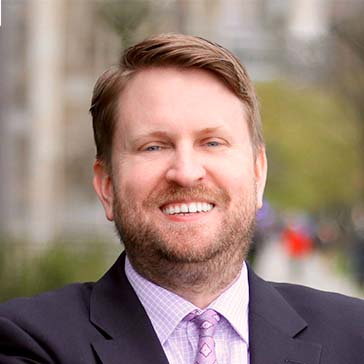 Herzog arrived at NUCATS in 2016 as assistant director of evaluation and continuous improvement, adding the role of program director of the Institute's Trial Innovation Network Liaison Team before being named executive director.
"Keith is intrinsically linked with the Institute's past successes and its future growth in a way that's hard to overstate," says D'Aquila. "Among other major accomplishments, Keith spearheaded our robust engagement with the CTSA Trial Innovation Network, which, in turn, resulted in funding of  major multicenter trials led by our faculty. Keith was also a major touchpoint enabling NUCATS to support other large grants, including REACT-AF and NURTURE. He has also been consistently committed to sustaining a supportive workplace and advancing our community engagement, serving to advance the Institute's shared commitment to inclusive excellence at Northwestern." 
"I am exceptionally proud of — and thankful for — the NUCATS team's tireless commitment to catalyzing, accelerating, and transforming clinical and translational research to improve human health for all, and for all communities," says Herzog. "I have had the immense privilege to work alongside this phenomenal team of dedicated professionals in support of our innovative, leading-edge research community. Simply put: NUCATS is an amazing and impactful organization, and I look forward to celebrating the Institute's and our research community's future successes and breakthroughs — of which there will be many."
Woitowich will help lead the NUCATS Institute as it applies for future funding from the National Institutes' Clinical and Translational Science Award (CTSA) program.
"Recent advances in biomedicine are changing the clinical and translational research landscape, providing great promise and opportunity," says Woitowich. "Alongside the other CTSA hubs across the nation, NUCATS helps us harness that potential to improve human health and wellbeing. It is exciting to be part of a team that has such a broad impact on our ability to catalyze and accelerate clinical and translational science at Northwestern and beyond."
Written by Roger Anderson