Range Joins ARCC as Associate Director of Collaboration and Community Engagement
The Northwestern University Clinical and Translational Sciences (NUCATS) Institute welcomes Kirbi Range as the new associate director of Collaboration and Community Engagement for the Alliance for Research in Chicagoland Communities (ARCC). Prior to joining ARCC, Range was the associate director of Birth Equity at EverThrive Illinois where she led capacity building activities aimed at ensuring that Black and Brown pregnant and postpartum people receive equitable and high-quality services and support to have a safe and healthy birth. 
At ARCC, Range will be actively seeking and forming meaningful and collaborative academic and community-based research partnerships that are driven by community voice and honor the expertise they hold in improving health equity issues in their community.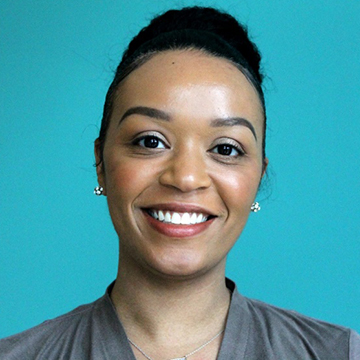 "I was drawn to this position and the ARCC program by its emphasis and commitment to re-shifting the power within and outside of the academic research enterprise and applying an anti-racism lens to research," says Range, who has more than 15 years of experience working in community-based organizations. "I believe there is so much we can learn by partnering with community and to truly address any health inequities, a collaborative approach with community and researchers must be prioritized." 
Launched in 2008 to support authentic community-academic research partnerships between Chicagoland communities and Northwestern University, ARCC was established to benefit the communities being researched and to improve health and equity for all. ARCC advocates for a collaborative approach to research that honors, is driven by, and shares power with communities, as local, cultural, and lived experience experts.
ARCC works to further understanding of racism and bias in research and community engagement and supports community-academic partnerships to address racial equity issues in research and the partnerships themselves. ARCC is a program of the Center for Community Health, in Northwestern University's Feinberg School of Medicine serving the Institute for Public Health and Medicine and the NUCATS Institute.