Yanez Named Associate Director of Northwestern's KL2 Program 
Betina Yanez, PhD, associate professor of Medical Social Sciences, has been named associate director of the Northwestern University Clinical and Translational Sciences (NUCATS) Institute's KL2 Program.
"I'm very excited to be working with Dr. Sharma and the NUCATS leadership team to help train the next generation of clinical and translational researchers and help our scholars progress through the research pipeline," says Yanez, who is also director of the Patient Engagement, Cancer Survivorship Institute at the Robert H. Lurie Comprehensive Cancer Center.
Yanez joins Director Leena Sharma, MD, the Chang-Lee Professor of Preventive Rheumatology, in leading the KL2 Program.
Funded by the National Institutes of Health's National Center for Advancing Translational Sciences, Grant Number KL2TR001424, the Multidisciplinary Career Development Program (KL2) supports early-career faculty at Northwestern. It is designed to train a diverse workforce of investigators to drive future innovation and implement effective clinical and translational research. The award includes salary support and additional resources to ensure protected time for mentored research and didactic training in clinical research. Three esteemed early career investigators became KL2 Scholars as part of the 2021 cohort.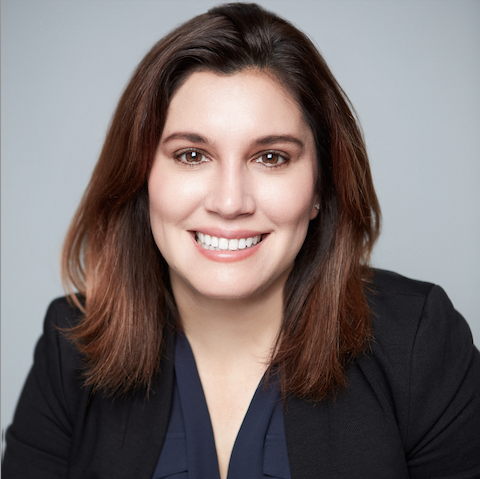 "Providing protected research time for early-career investigators is essential for creative inquiry and scientific progress," says Yanez, who joined Northwestern's faculty in 2013. "Mentorship has always been an invaluable part of my career, and it remains one of the most rewarding aspects of my job." 
Yanez received her undergraduate degree from New York University and her PhD in Clinical Psychology from the University of California, Los Angeles. She then completed her postdoctoral fellowship at Northwestern. Her research program falls within the areas of patient-centered outcomes and psychosocial issues pertinent to cancer control and survivorship. More specifically, her work bridges behavioral medicine and health equity research to investigate improvements in the patient-reported outcomes and clinical outcomes of individuals diagnosed with cancer, to translate evidence-based research into cancer care.
A recent finding by Yanez published in JAMA Oncology found that individual insurance status and residential zip codes were correlated with overall survival among women with early hormone receptor-positive breast cancer. Additionally, the study found that Black women experienced shorter spans of time free of relapse, as well as overall survival compared with white women.
"We're overjoyed to have Dr. Yanez join the KL2 leadership team," says Sharma. "What Dr. Yanez brings to the program — including her own excellent research, her outstanding mentoring track record, and her focus on patient-centered outcomes and health equity research — is inestimable."
The KL2 program includes robust mentoring teams to assess the educational needs of individual scholars and provides them with personalized career development opportunities. In addition, it delivers career development resources (formal coursework, peer mentoring, and career guidance) to scholars across disparate areas of expertise. Since 2008, KL2 program alumni have authored or co-authored nearly 1,000 publications.
"Mentorship has been an integral part of my career," says Yanez. "I serve as co-principal investigator of a National Cancer Institute (NCI) postdoctoral program in Cancer Prevention and Control, and I am co-lead of the NCI-funded Chicago Cancer Health Equity Collaborative, Research Education Core. I'm thrilled to extend my mentorship acumen to the NUCATS KL2 Program." 
Written by Roger Anderson