Staff Profile: Morgan Barrowman, Senior Project Coordinator
Getting lost on a hike in the vast expanse of the red rocks of Sedona would be regarded as an unnerving and frustrating experience by most; for nature lover Morgan Barrowman, however, it was her favorite part of a recent family trip to Arizona. As a collaborative problem solver who excels in communicative mentorship, Barrowman often approaches personal and professional adversity with an optimistic spirit.
Working as Senior Project Coordinator within the Center for Education and Career Development, Barrowman has established herself as a versatile leader who works with heart. Her day-to-day responsibilities at NUCATS entail three diverse initiatives—all of which embrace faculty teamwork and workplace vitality. 
"I work with the Developing and Enhancing Mentoring Relationships series, the Succeeding with your K Award series, and the Multidisciplinary Career Development (KL2) program," says Barrowman. "The two series I assist with occur monthly, so I spend time creating flyers to send, tracking registration, working with presenters, and other preparation. For the KL2 program, I act as the point-of-contact for our scholars, and work closely with the directors on various projects."
Barrowman became a Northwestern team member in 2019 as a program assistant in the Division of Rheumatology; she's been at NUCATS since March of 2022. Graduating with a bachelor's degree in Sociology from Illinois State University, Barrowman's educational background is well-suited for enhancing the communicative and professional fabrics within the NUCATS developmental sphere. She finds inspiration in her role as a faculty support figure, a validating ambition that maintains an internal sense of enthusiasm.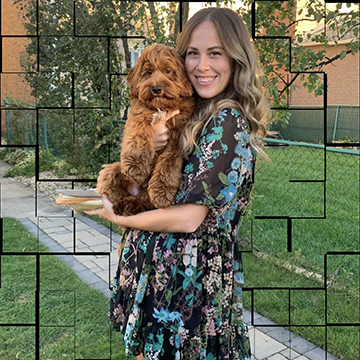 "I find the most exciting part of my work to be helping faculty at different stages in their career throughout different departments and divisions at Northwestern. The work these individuals do is exciting and important, so it feels great to assist with the programs that support them as they grow and work toward their goals."
Barrowman is currently aiding KL2 directors in the writing and data compilation stages of the forthcoming K12 grant; due in May of 2023, this grant supports early-career faculty at NUCATS. While acknowledging the challenges associated with adjusting to this role, she deems the project to be a valuable learning opportunity.
"I am looking forward to being a part of this process and gaining new knowledge. I started at NUCATS when applications for the KL2 were rolling in and the peak point in the application cycle was approaching. While it was overwhelming to start a new role at such a busy time, it was great to dive in and do the work necessary from the time of application to the appointment of the new scholars." 
Barrowman's personal enjoyments reflect a natural extension of her multifaceted work endeavors and relationship-fostering abilities.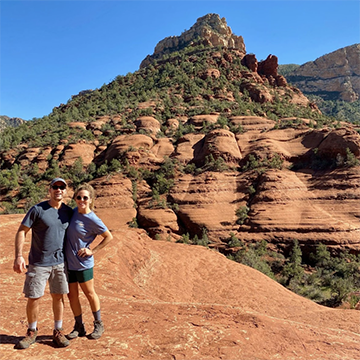 "I love spending time with friends and family, trying new restaurants, watching movies and shopping. I also enjoy outdoor activities and yoga. I tend to take a trip at least once a year, and I have family in California and Arizona that I visit often."
Just last year, Barrowman moved from the bustling urban setting of Wrigleyville to a home in the suburban Rosemont area. While the move was admittedly a notable adjustment, she finds comfort living with both her long-term boyfriend and her six month old puppy, Phil.
"It was quite a shift moving from the business of the city, but our neighbors are great, and it's so fun to decorate the house just the way we want. I'm also grateful to have outdoor space for plants and flowers."
As Barrowman's flowers bud in her yard each spring, a similar growth is evident in her personal and professional maturation. Her supportive work at NUCATS parallels her desire to thrive as a vocal solutionist—a succeeding radiance that blooms.
Written by Alex Miranda