How Innovation, Collaboration, Persistence Led to a Promising New Approach for HIV Protection
The Sustained Long-Acting Prevention from HIV (SLAP HIV), Third Coast Center for AIDS Research, and Northwestern University Clinical and Translational Sciences (NUCATS) Institute recently presented "Pivoting Past Roadblocks in Translation: Sustained Long-acting HIV Prevention." The daylong symposium on June 27, featured an interdisciplinary team discussing the pitfalls and celebrating the progress of a multi-year, NIH-funded project (UM1 AI 120184) on preclinical development of an implant for long-acting protection against HIV. They were joined by attendees from NIH and pharma, as well as the multi-institutional team at Northwestern, Columbia, Johns Hopkins, and commercial entities.
The implant, a matchstick-thin tube a few inch-long packed with anti-HIV drug pellets, is designed to slowly release the currently approved drug for HIV prevention. It is designed to protect against HIV for up to a year, and to be removeable during or after that time. The goal is to make prevention easier to adhere to for those at risk for HIV infection and now eligible for either daily pills or intramuscular injections every two months. The implant would be administered in a medical clinic or office setting and be placed just beneath the skin of the inner, upper arm, similarly to currently approved implants for contraception. However, the implant hasn't been cleared yet for its first phase of clinical trials. The symposium explained unanticipated delays in reaching that milestone and the valuable lessons learned to get back on track from pivoting to address them.
The daylong symposium began with an overview from Craig Hendrix from Johns Hopkins University of the need to improve HIV Pre-Exposure Prophylaxis (PrEP), background on the NIH's planning a solicitation to fund such research, and an overview of the initial efforts of the collaborative team of investigators at Northwestern University Feinberg School of Medicine and elsewhere. That overview highlighted the NIH's interest in, and the team's results of, modern qualitative and quantitative market research in the US to assess potential user needs and interests. This unique aspect involving academics at Feinberg (George Greene, Brian Mustanski, and others), the Kellogg School of Management (Robert Schieffer and Bobby Calder), and Columbia University (Alex Carballo-Dieguez, Christine Rael, and Rebecca Giguere) as well as several commercial market research firms, led to surprises varying across different groups of potential users that guided product development. Results of more standard pre-clinical laboratory and animal model experiments were also presented, including by veterinarians Ron Veazey and Geogina Dobek from Tulane University.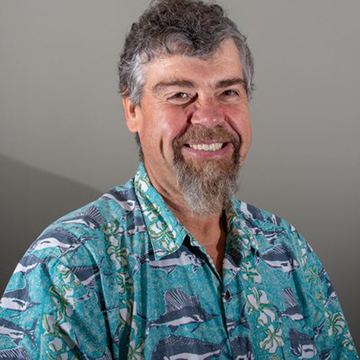 To start the afternoon session, Northwestern's Tom Hope discussed obstacles to advancing to approval for a Phase-I, first-in-human clinical trial and a critical pivot in strategy. The pivot included assessing user interests across the globe in the face of changes since the start of the project: an expanded marketplace of approved products and the COVID-19 pandemic. It also continued work on obtaining regulatory approval with help from a consulting firm. There were also challenges to address in the product itself.
"It's not that we needed to jump through a bunch of flaming hoops," Hope said, "We had a set of clear challenges, but they were just not anticipated at the start of the project. 
Building prototypes for automating mass-production, making a better medical device (a trocar) for insertion, and defining new parameters to improve drug release were some of the new challenges that research "post-pivot" successfully tackled.
In a series of afternoon presentations, the research team went into greater detail. First, Ping Guo, Northwestern University, demonstrated potential machinery to automate mass-production. In just nine months, the engineering team designed and built prototypes quickly loading the anti-HIV drug into, and then sealing the tube so production could dramatically scale up. Vinod Vijayakumar, Broom Street, detailed the process of optimizing the trocar for better insertion to overcome problems in the initial animal insertions requiring significant skin manipulation. Vijayakumar discussed the iterative process for the trocar's optimization that will improve deployment of the implant.
Onajite Okah from Lubrizol, a firm specializing in advanced materials and polymers, led a discussion on improvements made in the implant itself, aimed at minimizing size and increasing drug release; these were just tested in animals. Sara Sutton and Beth Horn from Decision Analyst, a commercial market research firm, reviewed quantitative "discrete choice" analyses conducted with participants at risk of HIV infection and care providers in Spain, South Africa, Thailand, as well as an updated experiment across the US. The goal was to understand what choices potential users and recommenders (aka, care providers) would make when deciding, head-to-head, between the implant as compared with other HIV-prevention methods, like pills, injections, or douches. The research assessed whether the total number of users might increase with more choices, or if the same fraction of those at risk might just switch from one type of prevention to another when given choices. In addition to identifying positives and negatives of each product type, the most important result was that the proportion of potential users and recommenders expanded with adding more and different options of ways to protect against HIV infection – exactly what will be needed to end the HIV epidemic.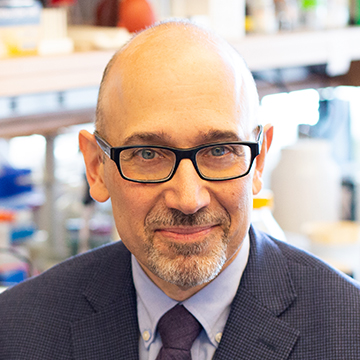 In his remarks, NUCATS Institute Director Rich D'Aquila emphasized that teamwork, such as demonstrated in this project, is essential for all translational research developing a new health intervention – and that CTSA hubs like NUCATS can help build broadly interdisciplinary teams. His remarks echoed a talk from James Turpin, a former NIH leader, about how critically helpful modern market research turned out to be for development of this HIV prevention product.  
D'Aquila also emphasized how important it was for this project to add the expertise of manufacturing engineers, product designers, and materials scientists during the "pivot" to the academic biologists, veterinarians, pharmacologists, clinical trialists, behavioral researchers, and regulatory consultants assembled at project start.   
"SLAP HIV is a case study," said D'Aquila. "For translational research to succeed the example we set has to be followed: to innovate, collaborate, and persist."
A panel discussion on needs and successes, moderated by Hope and D'Aquila, addressed topics like outreach and marketing, battling misinformation, and innovating a design for a first-in-human clinical trial that now seems potentially feasible in the future because of the pivot.  
"If we can identify problems, we can work together to try to overcome them or advance past them," Hope said.
Written by Ari Crockett