FIRST-DailyLife Center Receives Five Additional Years of Funding
A five-year grant renewal from the National Institutes of Health provides critical support to clinical investigators at Northwestern as they continue research to improve the lives of people with or at risk for rheumatic diseases and musculoskeletal conditions.  
The FIRST-DailyLife center received initial support from the National Institute of Arthritis and Musculoskeletal and Skin Diseases (NIAMS) in 2017, funded by a Core Center for Clinical Research P30 grant (P30AR072579).
"To our knowledge, our aims and approaches to educate the research community, provide infrastructure and expertise, and systematize pathways to community and stakeholder partnership and engagement throughout the stages of translation have not previously been undertaken by an NIAMS-supported P30 grant," says Principal Investigator Leena Sharma, MD, Chang-Lee Professor of Preventive Rheumatology.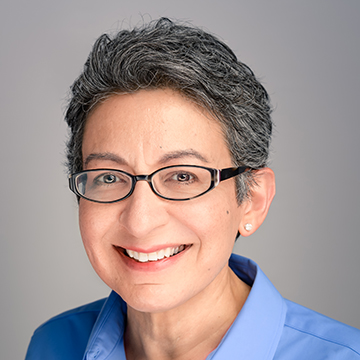 The overarching goal of FIRST-DailyLife is to promote cutting-edge clinical research aimed at prevention or control of rheumatic and musculoskeletal conditions and poor outcomes associated with them.  The center seeks to drive a theme of prevention strategy and intervention development to create lifestyle, behavioral, medical, and rehabilitative solutions for these conditions and their consequences.
The FIRST-DailyLife center was able to leverage several areas of excellence within the Northwestern University Clinical and Translational Sciences (NUCATS) Institute, including the Center for Community Health and highly productive clinical and translational research studio consultations. Three in four investigators who take part in a NUCATS studio consultation during the grant planning stages of their submission, are successfully funded.
"We benefited greatly from the NUCATS Studio and the terrific input from our many collaborators, including various NUCATS members," says Sharma.
FIRST-DailyLife will provide broad support as it helps develop prevention strategies and intervention developments through lifestyle, behavioral, medical, and rehabilitative solutions.
"Because our CCCR is centered on improving how people feel and function in their daily lives, we focus on community and personal experiences," says Sharma, who is also director of the NUCATS Institute's Multidisciplinary Career Development Program (KL2). "It's an exciting time as we not only seek to accomplish our center's aims, but also to make our CCCR a useful model for other centers."
Written by Roger Anderson