'Incredible Clinician-Educator Program' Opens Enrollment for Second Cohort
When the Northwestern University Clinical and Translational Investigation Accelerator (NU-CTIA) program launched in 2021, co-directors Ravi Kalhan, MD, MS, and Jyoti Patel, MD, were hoping to help break down some of the real and perceived barriers to physicians making research a significant part of their careers.
"The NU-CTIA has become an incredible clinician-educator program," says Lisa Wilsbacher, MD, PhD, assistant professor of Medicine in the Division of Cardiology and Pharmacology. "The focused teaching sessions, advising by Drs. Patel and Kalhan, and input from my peers in this program gave me the tools I needed to finally launch my translational project."
Wilsbacher was one of six faculty members from the Department of Medicine in the CTIA's first cohort. Early and mid-career clinical investigators from all clinical departments at Northwestern University Feinberg School of Medicine can apply by January 31 to be a part of the program's second cohort.
The group met monthly in a virtual setting to deliver presentations on topics related to clinical research and study design — areas of focus included biostatistics, the Northwestern Medicine Electronic Data Warehouse, and clinical trial design. Participants then provide peer-feedback in a discussion moderated by Kalhan and Patel.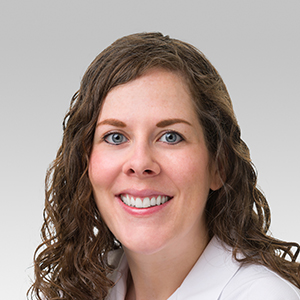 "Having direct access to successful senior research faculty is invaluable," says Katherine O'Brien, MD, assistant professor of Medicine in the Division of General Internal Medicine and Geriatrics. "I also really enjoy the networking with other junior faculty with similar interests."
The CTIA program is designed to help early career investigators formulate and finesse a clinical research protocol to submit for funding from NIH, foundations, pharma, and/or industry. The program follows an academy model to develop cohorts of clinical and translational investigators among junior and mid-career faculty. The 12-month program includes didactic sessions, interactive workshops, direct mentorship, and will result in the development of a research protocol (whether led by a single investigator or in the context of an academic team). 
"The program has been greatly beneficial as I develop my study, refine it, and make it more rigorous — which, I hope, will lead to a better chance for success," says Karlyn Martin, MD, assistant Professor of Medicine in the Division of Hematology and Oncology. "Importantly, it has also connected me to the research community throughout Northwestern. This has been a great opportunity and I would encourage others to participate in the future."
As co-director of the NUCATS Institute's Center for Education and Career Development, one of Kalhan's goals is to encourage more physicians to participate in research. Kalhan's own research focus is on respiratory epidemiology. He leads large-scale epidemiologic cohort studies focused on lifecourse transitions from respiratory health to chronic lung disease while his clinical practice is centered around providing comprehensive care to patients living with asthma and chronic obstructive pulmonary disease across all stages of severity. 
Patel is associate vice-chair for Clinical Research in the Department of Medicine and is Medical Director of Thoracic Oncology and assistant director of Clinical Research at the Robert H. Lurie Comprehensive Cancer Center of Northwestern University. She is a leading researcher in thoracic oncology, focusing her efforts on the development and evaluation of novel molecular markers and therapeutics in patients battling non-small cell lung cancer. She has numerous publications and has led multiple lung cancer trials. Patel is recognized for her expertise in new drug development as well as being an outstanding clinician, educator, and mentor.
"The goal of the NU-CTIA is to capitalize on Northwestern's unique strengths in foundational science and clinical care to develop and promote clinical researchers who will transform medical care," says Patel. "This hands-on workshop helps and supports early career researchers as they formulate and launch clinical ​and translational studies, develop successful collaborations, and hone leadership skills.  
If you have any questions, please email Patel — jd-patel@northwestern.edu) —or Kalhan — r-kalhan@northwestern.edu.
The NU-CTIA is supported by the NUCATS Institute's Center for Education and Career Development. The program plans to support up to 10 participants in 2022. The selection process will focus on career alignment with clinical and translational research, departmental support, and the quality of the proposed project.
Written by Roger Anderson