Ison Named Editor-in-Chief of Transplant Infectious Disease
Michael Ison, MD, professor of Medicine in the Division of Infectious Diseases and of Surgery in the Division of Organ Transplantation, has been named editor-in-chief of Transplant Infectious Disease.
"Leading a great journal that was established by one of the first transplant infectious diseases (TID) experts in the world is a huge honor," says Ison. "In its just more than 20 years of existence, the journal has become the academic home of our field and has grown in its scope and impact. While the journal was in great shape when I took over, there are still opportunities for the journal to grow." 
Ison's primary clinical care and research lab focus on infections in transplant recipients. His research is further concentrated on viral infections including norovirus, CMV, and respiratory viral infections (influenza, adenovirus) in transplant recipients. He has also been engaged in numerous COVID-19 studies.
Ison has been an editor at the journal for more than a decade. 
 Written by Roger Anderson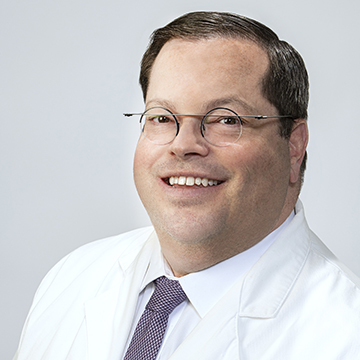 "It's been an honor to read so many great papers and move them forward into the journal," says Ison, who is also a member of the Comprehensive Transplant Center, Institute for Public Health and Medicine Buehler Center for Health Policy and Economics and the Robert H. Lurie Comprehensive Cancer Center. "I've also sent a lot of papers to the journal and am always excited to share my work with colleagues through the journal." 
As a fully electronic publication, engaging readers can be a challenge. Ison has prioritized redesigning the journal's cover, as well as its presence on Twitter, using the social media platform to promote published papers and engage audiences on various topics. Over the next year, the Journal plans to introduce more editorials to contextualize key papers, expand on reviews, and add clinico-pathologic conferences. 
"We will bring on new editors to expand our offerings in stem cell transplant and oncology infectious diseases as well as pediatric transplant ID," says Ison. "We are also attempting to bring a more global perspective to the journal. This will be accomplished by expanding our editorial board to represent the global diversity of TID experts. Lastly, we are going to establish opportunities, including editorial internships, for junior faculty and trainees, particularly from low- and middle-income countries." 
Ison considers academic publishing the cornerstone of the work being done to improve outcomes from transplantation, especially considering that infections remain an important complication and an all to frequent cause of death in these patients. By describing the epidemiology of these infections, optimizing identification of the infections, and improving on the therapies for these conditions, Ison hopes outcomes can be improved. 
"But it's only through sharing the data with others that our work gains its true significance. TID providers worldwide can learn what we have and improve the care of their patients, extending the benefit globally."