Flanagan Receives Inaugural Rogovin Award in Neuroscience
Margaret Flanagan, MD, assistant professor of Pathology in the Divisions of Experimental Pathology and Neuropathology and Neuropathology Core Leader of the Mesulam Center for Cognitive Neurology and Alzheimer's Disease, has received the inaugural Mark Rogovin Pilot Research Award in Neuroscience from the Northwestern University Clinical and Translational Sciences (NUCATS) Institute. 
"It's truly an honor to be able to conduct frontotemporal degeneration (FTD) focused research in memory of Mark Rogovin," says Flanagan, a member of the NUCATS Institute and Mesulam Center for Cognitive Neurology and Alzheimer's Disease. "This is our research team's first new grant since I arrived at Northwestern and it's going to be very exciting to take our research progress, which has primarily focused on Alzheimer's Disease, and apply it to FTD."
The Mark Rogovin Pilot Research Award in Neuroscience was established in 2021 to support a pilot research project on a neuroscience topic related to memory and dementia. Awardees must also demonstrate how their pilot research activities will contribute directly to a planned future submission for research funding from the National Institutes of Health. 
"It's an honor for the NUCATS Institute to support Mark's legacy through the administration of this new award," says NUCATS Director Rich D'Aquila, MD, Associate Vice President of Research, Senior Associate Dean for Clinical and Translational Research, and the Howard Taylor Ricketts, MD, Professor of Medicine in the Division of Infectious Diseases. "Pilot grants play a crucial role in scientific discovery, often providing rapid, targeted funding to address small but critical gaps in clinical and translational science."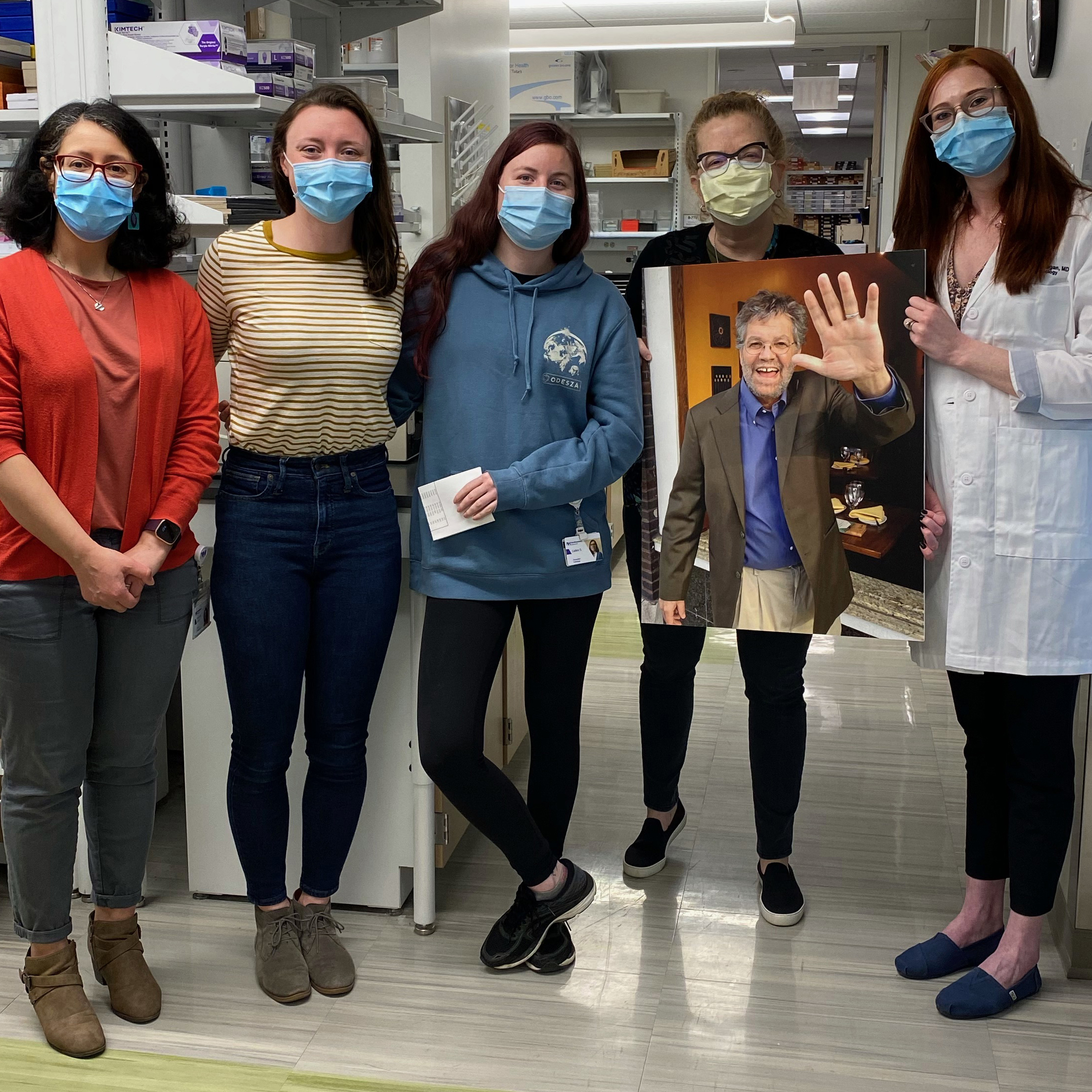 A Chicago resident for more than 50 years, Mark Rogovin brought his artistic vision to the west side of Chicago, when in 1972 he founded the Public Art Workshop, a community art and mural center that allowed for children in the Austin neighborhood to receive free art education after school. Among numerous other accomplishments, he co-founded the Peace Museum in 1981, acting as its director for four years. Rogovin died of frontotemporal dementia in September 2019.
"Combining the essence of who my husband was — his creativity as an artist, and the curiosity scientists possess to ask new questions to advance human health — I knew I wanted to fund a pilot grant in Mark's memory and that NUCATS could help," says Michelle Melin-Rogovin, senior associate director of foundation relations in the Northwestern University Feinberg School of Medicine Development and Alumni Relations Office. "Today when someone is diagnosed with frontotemporal dementia, they are offered comfort care and support. We need to generate new ideas, a lot of them. Funding small grants like this holds the potential to lead to that next Aha! moment."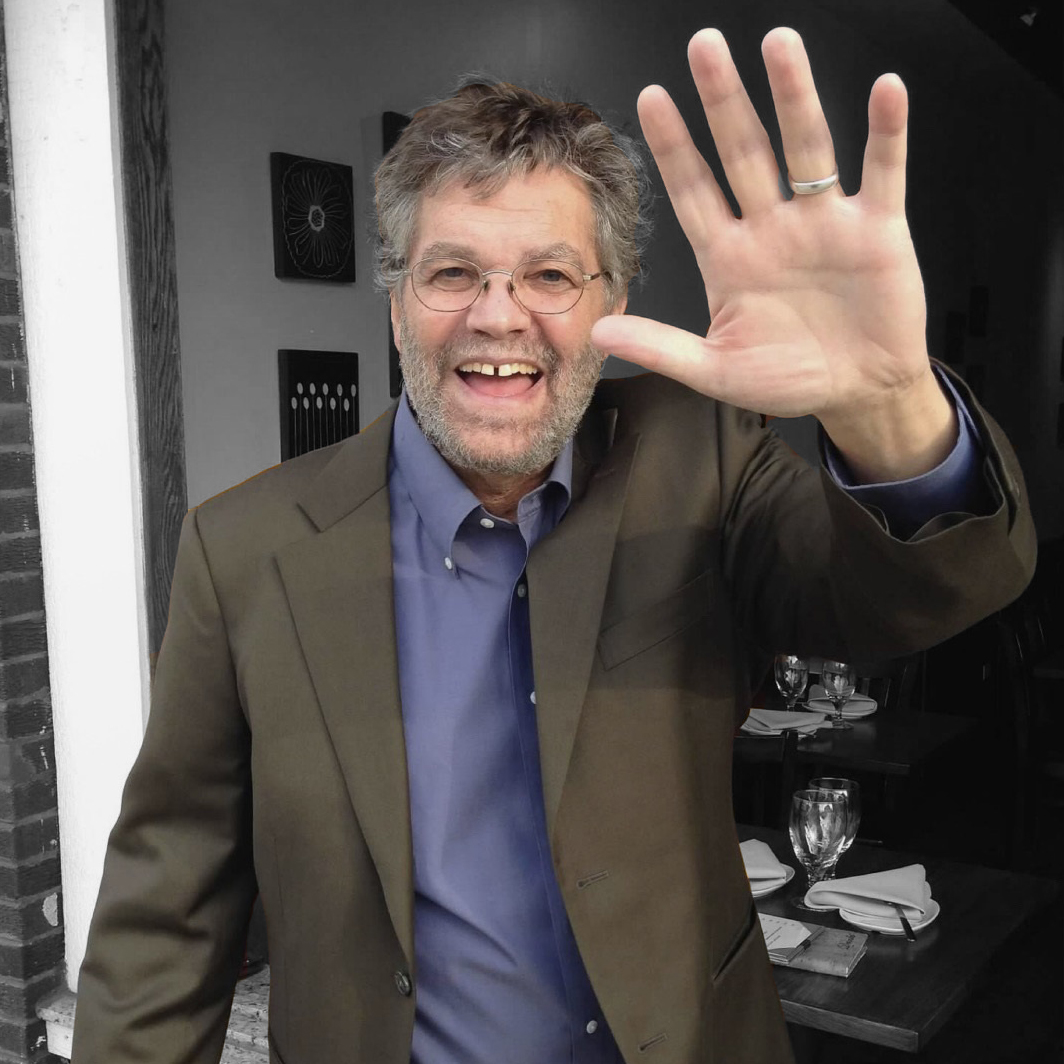 Flanagan's lab explores the role of TDP43, a disease-causing protein in the brain, and its effect on neuroinflammation that ultimately results in dementia. The research team also studies vascular dementia, the second most common cause of cognitive abnormalities in the elderly after Alzheimer's disease.
"As a member of the Mesulam Center, I've learned a lot more about TDP43 as it occurs in rarer dementias, such as FTD," says Flanagan. "I have become fascinated by the similarities and differences between brain autopsies of individuals with Alzheimer's disease and those with FTD, and I very much look forward to taking what I've learned about TDP43 and neuroinflammation and ultimately help a larger subset of patients with these other types of dementias in the future."
Flanagan credits lab members Kaouther Ajroud, Callen Spencer, Jaclyn Lilek, and Eva Bambakidis with helping position the research group for the Rogovin Pilot Grant.
"It's a particularly meaningful award to me because of the backstory that accompanies it" says Flanagan. "I lost my father to Alzheimer's disease in 2012 and learning about others who have shared experiences inspires me both personally and professionally."
Flanagan is a member of the American Association of Neuropathologists, American Society of Clinical Pathology, and American Society of Cytopathology. She has co-authored seven scholarly publications this year, on topics that include Alzheimer's disease, frontotemporal dementia, primary progressive aphasia, and Lewy body dementia.
Written by Roger Anderson