Community-Academic Partnerships Thrive With ARCC Seed Grants
Undoing the layers of damage caused by systemic racism requires multifaceted and multi-dimensional solutions, says Gloria Dotson-Lewis, founder and executive director of Distinctively Me, an organization dedicated to strengthening the mental well-being of young black women as they transition through their adolescent years into womanhood. 
Earlier this summer, Dotson-Lewis and Onnie Rogers, PhD, assistant professor of Psychology, began the Rebuilding Black Girlhood project, a community-research partnership and advisory board that aims to rebuild the pillars of healthy socioemotional development for black girls.
The effort was one of 14 academic-community partnerships to receive funding as part of the 2021 Alliance for Research in Chicagoland Communities (ARCC) seed grant program. ARCC and the Northwestern University Clinical & Translational Sciences (NUCATS) Institute, in partnership with Northwestern Memorial Hospital (NHM), funds seed grants that support the development of partnerships and projects that engage communities and stakeholders most impacted by health inequities in research collaboration with Northwestern research teams. 
"In community-engaged research, the community not only has a voice in the research but collaborates in the decision-making process from beginning to end," says Dotson-Lewis. "The community partner doesn't just answer questions or fill out surveys, their role is just as important as the research partner. Partners join to do the work together and for the betterment of the community. This is what I find very valuable about the community-engaged research process."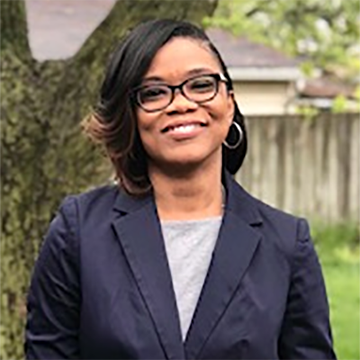 ARCC awarded nearly $200,000 in seed grants in 2021 to support the development and growth of 14 community-engaged research partnerships to improve health equity. Each award supports a partnership that includes a community lead from a local community organization and an academic lead from Northwestern University. ARCC has distributed more than $1.25 million to more than 90 community-academic partnerships during 14 funding cycles. The funded partnerships have led to increased community and academic capacity for engagement and research, new health improvements and policy changes, over $22 million in subsequent grant funding, and 40 peer-reviewed publications.
Dotson-Lewis and Rogers will use the funding to pilot and evaluate the effectiveness of Distinctively Me's Teen TEE (Talk, Educate, Experience), a 10-session, identity-based, curriculum that is rooted in research, designed and delivered by Black women to serve and support Black girls.
"In so much of academia, community-engaged research is often more of an afterthought," says Gregory Phillips II, PhD, assistant professor of Medical Social Sciences and Preventive Medicine in the Division of Epidemiology. "I think research by and for the communities impacted needs to be led by community members. Community-engaged research is key to ensuring the entire research process is culturally appropriate and addresses health issues that are of greatest interest to the community. Otherwise, any resources or interventions developed as a result are unlikely to have a meaningful effect."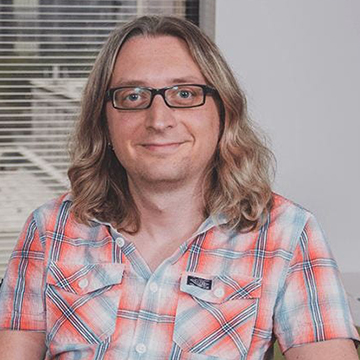 Phillips is partnering with the Lighthouse Foundation and Association Of Latina/o/x Motivating Action on a pair of projects funded by ARCC Seed Grants.
An investigation of the experiences of Filipinx/a/o immigrant communities at high risk for COVID-19, was also recently funded by an ARCC Seed Grant. The Bayanihan Project is a collaboration between Melissa Palma of the Filipino Young Leaders Program (FYLPRO) and Namratha Kandula, MD, MPH, professor of Medicine in the Division of General Internal Medicine and Geriatrics and Preventive Medicine in the Division of Epidemiology.
"As an organization dedicated to supporting young professional leaders in diaspora, FYLPRO is excited to partner with Northwestern to investigate and illuminate immigrant communities at high risk for COVID-19 in the Chicago area: namely Filipinx/a/o elderly, healthcare workers, and frontline caregivers," says Palma. "Combining local Filipinx/a/o networks with Dr. Kandula's community-based participatory research expertise, the study team will explore critical topics in conjunction with community leaders with a common goal of health equity in the future."
ARCC Advancing Health Equity Research
Kandula is also collaborating with Margaret Clauson of Skokie-Morton Grove School District 69 on a second ARCC Seed Grant project. Kandula's work with the school district involves building a multisector coalition to explore research opportunities that address food insecurity and health disparities in South Asian communities. 
ARCC Research Pilot Seed Grants are designed to advance the work of existing community-academic partnerships to collect and analyze data and conduct additional research activities. The ARCC Partnership Development Seed Grants support newly developing partnerships in relationship building, creation of partnership structure, exploration of shared areas of interest, and research capacity development. The request for applications for ARCC 2022 Seed Grants will be released later this fall. 
ARCC Research Pilot Grants
Rebuilding Black Girlhood!: Nurturing Resistance, Cultivating Identities and Relationships with Black Girls: Gloria Dotson-Lewis, 

Distinctively Me

, & Leoandra Onnie Rogers, Psychology, Weinberg College of Arts & Sciences
Adaptation of Written Exposure Therapy for PTSD Protocol for Transgender Women in a Community Setting. Kevin Pleasant, 

Chicago House and Social Service Agency

, and 

Claire Coyne

, Psychiatry and Behavioral Science, Feinberg School of Medicine
The Bayanihan Project: Filipinx/a/o Community Networks of Care in COVID-19. Melissa Palma, 

Filipino Young Leaders Program

, and Namratha Kandula, General Internal Medicine and Geriatrics, Feinberg School of Medicine
Exploring Park Use & Health in Big Marsh & Surrounding Neighborhoods. Paul Fitzgerald, 

Friends of Big Marsh

, and 

Adam Becker

, Pediatrics, Feinberg School of Medicine/Lurie Children's Hospital
Gardening for Recovery & Optimal Wellbeing (GROW): A Feasibility Study of PhotoVoice as a Therapeutic Tool. Daniel Hostetler, 

Above and Beyond Family Recovery Center,

and 

Teresa Horton

, Anthropology, Weinberg College of Arts & Sciences
Partnership Development Grants
The Black Queer Equity Index. Jamie Frazier, 

Lighthouse Foundation

, and 

Gregory Phillips II,

Medical Social Sciences and EDIT Program, Feinberg School of Medicine
Building a lasting community–academic partnership to investigate the root causes of community violence and design empirically supported interventions. Nichole Carter, 

Bright Star Community Outreach

, and 

Michael Brook

, Psychiatry & Behavioral Sciences, Feinberg School of Medicine
Promoting psychological wellbeing through a faith-based community-academic partnership. Diana Ingram, 

Pastors4PCOR

, and 

Allison Carroll

, Psychiatry & Behavioral Sciences, Feinberg School of Medicine
It's a Family Affair: Establishing a Community-Based Research Partnership to Develop a Culturally Tailored, Family-Centered Dementia Caregiving Program. Tonya Roberson, 

Helping Communities Help Themselves

, and 

Rachel O'Conor

, General Internal Medicine & Geriatrics, Feinberg School of Medicine
Exploring possibilities of nature as medicine in Humboldt Park to develop a sustainable patient-centered outcomes research program. Lucy Gomez-Feliciano, 

Chicago Park District

, and 

Gloria Redondo, F

amily & Community Medicine, Feinberg School of Medicine
Bolstering a Latinx Community Research Partnership to End the HIV/AIDS Epidemic. Luis Roman, 

Association Of Latina/o/x Motivating Action

, and 

Gregory Phillips II

, Medical Social Sciences, Feinberg School of Medicine
Building a multisector coalition to explore research opportunities that address food insecurity and health disparities in South Asian communities. Margaret Clauson, 

Skokie-Morton Grove School District 69

, and Namratha Kandula,Preventive Medicine, Feinberg School of Medicine
Building a Chicago-area Research Partnership to Improve Family Supports for Parents with Different Abilities (POC-focus) - From Lived Experience Research to Practice. Kimberly Svevo-Cianci, Changing Children's Worlds Foundation, and 

Heather Risser

, Psychiatry & Behavioral Sciences, Feinberg School of Medicine
Building an employment pipeline for young adults of color living with disabilities. Kimberly L. Johnson, 

Chicagoland Autism Connection

, and 

Heather Risser

, Psychiatry & Behavioral Sciences, Feinberg School of Medicine
Written by Roger Anderson