Jenkins, Patel Named KL2 Scholars
Two Northwestern University Feinberg School of Medicine early-career investigators join KL2 Multidisciplinary Career Development Program
Two esteemed early career investigators joined the NUCATS Institute's prestigious KL2 Multidisciplinary Career Development Program this summer.
Lisanne Jenkins, PhD, research assistant professor of Psychiatry and Behavioral Sciences, and Ravi Patel, MD, MSc, instructor of Medicine (Cardiology), will receive two years of dedicated mentorship, education and career development opportunities while conducting translational, multidisciplinary, clinical research.
"It's an honor to be selected as a KL2 Scholar by the NUCATS selection committee," says Patel. "The KL2 Career Development Program at Northwestern has an impressive and unique track record of fostering research programs of early career investigators as they work toward their specific research goals. The success of previous KL2 scholars is a testament to the dedication of NUCATS in promoting, guiding and coaching the next generation of investigators."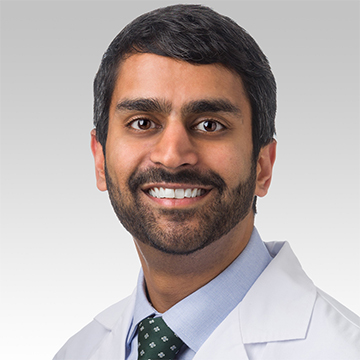 Among two-dozen previous KL2 Scholars, all but one remain engaged in clinical and translational science research. Since 2008, KL2 program alumni have authored or co-authored nearly 1,000 publications.
Directed by Richard Pope, MD, professor of Medicine in the Division of Rheumatology, the NUCATS KL2 Program includes robust mentoring teams to assess the educational needs of individual scholars and to provide them with personalized career development opportunities. In addition, it provides career development resources (formal coursework, peer mentoring and career guidance) to scholars across disparate areas of expertise. This includes Research Analysis and design Methods Program (RAMP) Mentor Support, in which one or two RAMP mentors are assigned to each KL2 scholar to provide individualized, hands-on and educational mentorship throughout the two-year award in the areas of biostatistics, epidemiology, bioinformatics, qualitative research methods and health services research. KL2 awardees also receive salary support and additional resources to ensure protected time for mentored research and didactic training in clinical research. 
A 10,000-Mile Journey
The first time that Lisanne Jenkins was exposed to academic research as an undergraduate in Melbourne, Australia, her newfound passion set a career in motion. 
"Translational, multidisciplinary, clinical research is what I want to spend my career doing, and this award will provide me with excellent training in all of those aspects," says Jenkins. "This KL2 will serve as a stepping stone to my future as an independent researcher. I'm very enthusiastic about the training plan and mentorship team that I have assembled."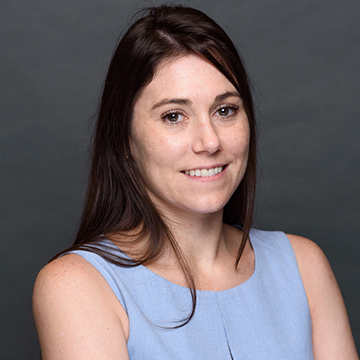 Jenkins will use the KL2 support to examine the association between structural brain networks and neuropsychiatric symptoms such as disinhibition and apathy across two types of dementia: dementia of the Alzheimer's type and behavioral variant frontotemporal dementia. Her KL2 mentor is Lei Wang, PhD.
Jenkins, who grew up in Australia, earned a PhD in neuropsychology before moving to Chicago to do a postdoctoral fellowship in neuroimaging. She studies the relationship between the brain and behavior and hopes to one day use neuroimaging to identify biomarkers and mechanisms of emotional dysfunction in neurological and psychiatric disorders. 
Prior to the KL2 Program, Jenkins previously participated in the NUCATS Institute's NIH grant writing workshop and took advantage of consultation services with the Biostatistics Collaboration Center. 
A Heart for Research
When Ravi Patel realized that he could combine his clinical interests in cardiology with a budding scientific curiosity, his path toward becoming a physician-scientist seemed clear.
"The KL2 award will allow me to continue my career progression and I look forward to utilizing the resources provided by NUCATS to propel my research and develop essential skills for a long-term career in scientific investigation," he says.
Patel graduated from the Northwestern University Feinberg School of Medicine in 2012 and completed his residency in internal medicine at Brigham and Women's Hospital prior to returning to Northwestern for a clinical fellowship in cardiovascular disease.
"During my clinical fellowship, I developed an interest in the pathogenesis and management of heart failure with preserved ejection fraction (HFpEF), which naturally led me to work with Sanjiv Shah MD, the Director of the HFpEF Program at Northwestern and my primary mentor for the KL2 award," says Patel. "As I transition into my new role as a faculty member in the Division of Cardiology, I am grateful for NUCATS resources, which will allow me to further develop my research interests as I begin this exciting, new phase of my career."
Traditionally, HFpEF has been considered a syndrome driven by dysfunction of the left ventricle, the main pumping chamber of the heart. Recently, work from Shah's lab has demonstrated that left atrial, but not left ventricular, dysfunction may be a stronger driver of poor clinical outcomes in HFpEF.
Patel's KL2 research aims to understand the mechanisms that drive dysfunction of the left atrium among individuals who have not yet developed HFpEF. The goal is to better understand if left atrial abnormalities lead to the development of HFpEF, and if such abnormalities cause individuals to have less tolerance to exercise.
Prior to his KL2 award, Patel benefited from various NUCATS resources during his fellowship, completing his Master of Science in Clinical Investigation in June. 
The KL2 Career Development Program at NUCATS is supported by the National Institutes of Health's National Center for Advancing Translational Sciences, Grant Number KL2TR001424.