Primary Care Practice-Based Research Program Pilot Studies to Tackle Community, Public Health Challenges
Over the course of a decade, the rate of adolescent suicide — spurred by untreated depression — rose nearly 300 percent, according to a recent study published in BMJ Open.
"As a primary care pediatrician, I see firsthand how common depression is in my adolescent patients," says Lisa Gadek, MD, Lake Forest Pediatrics. "Having another treatment option when my patients screen positive would be extremely valuable and so I'm excited to be part of a project that may bring a new tool to the clinics."
Gadek, Rachel Ballard, MD, Psychiatry and Behavioral Sciences at the Ann & Robert H. Lurie Children's Hospital of Chicago; John Parkhurst, PhD, Psychiatry and Behavioral Sciences at Lurie Children's Hospital; and Dorothy Sit, MD, Psychiatry and Behavioral Sciences, were recently awarded a Northwestern Primary Care Practice-Based Research Program (NP3) Seed Grant to explore "Light Therapy for Depression in Adolescent Outpatients."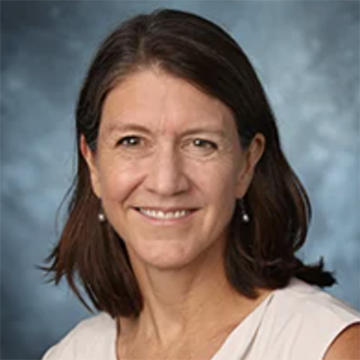 "We are very excited and honored to have received this NP3 Seed Grant," says Ballard. "We know that depression is common in adolescents and that these adolescents see their primary care clinicians. Now we will get the chance to pilot a study that we believe might have a real impact on care."
Sit has extensive experience with light therapy research in adults, including young adults, with unipolar and bipolar depression and her research has indicated that light therapy is a safe and effective treatment. 
"But we know that adolescents are not little adults; their circadian cycles are different, and they may respond differently to light therapy," says Ballard. "We need to test this carefully and systematically. In addition, light therapy involves time and engagement on the part of the adolescent, so before we start our pilot study we will hold focus groups with teens to get ideas on how best to engage them in using the light therapy as prescribed."
Ballard's project is one of four practice-based research seed grants recently awarded by NP3, which is designed to support research partnership development and collaboration between community-based primary care practices and academic researchers. These one-year awards are supported by the Northwestern University Clinical and Translational Sciences (NUCATS) Institute, the Center for Community Health (CCH), and the Division of General Internal Medicine and Geriatrics (GIMG). CCH has a presence in the NUCATS Institute, as well as Northwestern's Institute for Public Health and Medicine, and provides community and stakeholder engagement infrastructure across the research spectrum.
"The underlying principle of practice-based research is to do the research where care actually happens. This brings a real-world sensibility to the research and allows front line clinicians, staff, and patients to participate in generating research that affects practice," says NP3 Program Director Jeffrey Linder, MD, MPH, FACP, chief of General Internal Medicine and Geriatrics in the Department of Medicine and the Michael A. Gertz Professor of Medicine. "I hope that Northwestern University, the NUCATS Institute, and Northwestern Medicine become widely recognized for generating generalizable, real-world research in primary care."
In addition to depression research, three other NP3 Practice-Based Seed Grants will fund a range of topics, including projects to promote COVID-19 vaccination among at-risk adults, evidence-based weight management interventions, and health equity through high-priority outreach.
Health Equity Research
Principal investigators Muriel Jean-Jacques, MD, General Internal Medicine and Geriatrics; Lauren Leviton, LCSW, Northwestern Medicine General Internal Medicine Clinic; Maria Vargas, MPH, General Internal Medicine and Geriatrics; and Alfred Washington, BA, Northwestern Medicine General Internal Medicine Clinic, will explore "Promoting Health Equity through High-Priority Outreach in Primary Care."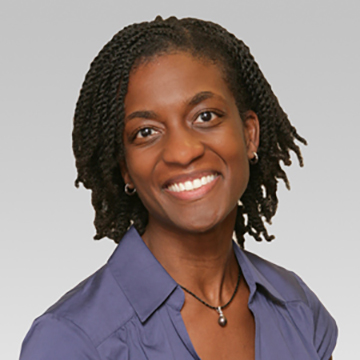 "Our team came together because of the pain our communities were facing from the unequal impact of the COVID-19 pandemic and the long overdue recognition of the impact of structural racism on black, brown, and other marginalized communities," says Jean-Jacques, a Northwestern University Clinical and Translational Sciences (NUCATS) Institute KL2 Scholar alumna. "The NP3 Seed Grant is great validation of the importance of this work." 
The study is designed to implement and evaluate an outreach program to streamline and coordinate care for patients with unmet medical and social needs, re-connect them to their medical home, and connect them with community-based resources. 
Promoting COVID-19 Vaccination
Principal Investigators Stacy Bailey, PhD, General Internal Medicine and Geriatrics, and Mia Cross, RN, Family Christian Health Center, will explore "Promoting COVID-19 Vaccination among At-Risk Adults."
"The COVID-19 pandemic has presented so many public health challenges and we are at a point now in the trajectory of the pandemic where addressing misinformation and distrust of the COVID-19 vaccine is essential to keep us moving forward," says Bailey. 
"This is a true community-academic partnership and Family Christian Health Center is ecstatic at the opportunity to be working with Northwestern," says Cross. "We are also excited for the opportunity to develop COVID-19 messaging with input from the City of Harvey and the Southland area of Illinois."
Weight Management Interventions
Principal Investigators Ronald Ackermann, MD, General Internal Medicine and Geriatrics, and Shalini Bhattacharya, MD, Northwestern Medicine Bucktown Practice, will explore a "Partnership to Align Epic Tools and Practice Teams to Offer Evidence-based Weight Management Interventions in Primary Care." 
"Our team recently collaborated to develop practice tools for patient goal-setting, linkages to community lifestyle programs, remote monitoring, and weekly coaching support via automated messaging and telephonic outreach by practice nurses," says Bhattacharya.
"This seed grant will deepen our academic-practice partnership and stakeholder engagement to evaluate how best to support routine delivery of these pragmatic, evidence-based, person-centered services, and to inform a collaborative R01 application to support a system-wide evaluation relevant to other primary care networks nationally," says Ackermann.
To learn more about the NP3 program, please visit the program website or email np3@northwestern.edu.
The research projects discussed in this article are supported, in part, by the National Institutes of Health's National Center for Advancing Translational Sciences, Grant Number UL1TR001422.