Director's Message: A Year of Resilience, Perseverance and Excellence
Throughout a global pandemic that has brought unprecedented challenges and altered our workflows and lives in dramatic ways, the NUCATS Institute continues to advance research from bench to bedside to population impact for all.
Following a dynamic and fast-paced reaction to the spread of COVID-19, the NUCATS Institute funded or supported numerous studies that highlight the breadth and scope of research at Northwestern and its affiliates.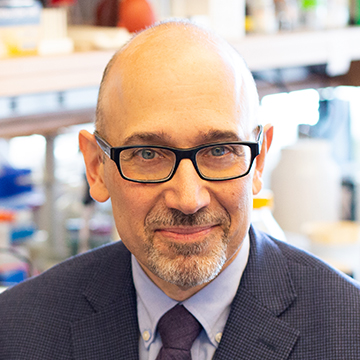 Our 11 programs and centers support each step along the translational spectrum: from pre-clinical discovery and entrepreneurship; through clinical trials to assess efficacy; to implementation into widespread practice that improves public health. As one of 61 NIH National Center for Advancing Translational Science (NCATS) Clinical and Translational Science Award-funded hubs – with strong and generous institutional support from Northwestern University – we continue to strengthen resources and opportunities for our members.
This Impact Report details some of our accomplishments over the past year, which include:
Multiple mechanisms to fund pilot research, as well as cross-disciplinary seminars and symposia to spark collaborations. We are proud of our many contributions to Northwestern's robust research response to the COVID-19 pandemic via these mechanisms.
Our Center for Clinical Research expanded capacities and improved processes in the NM Clinical Research Unit. Our Applied Research Informatics Group enabled FDA-compliant electronic consenting. Applying artificial intelligence/machine learning to EMR data opened new research opportunities. The Center for Biomedical Informatics and Data Sciences also contributed to the national CTSA consortium, including to the National COVID Cohort Collaborative.
Our faculty career development programs (KL2 and TL1), as well as our TL1's Science Immersion Program for students, expanded and enhanced the diversity of their scholars. The Center for Education and Career Development added strong support for NIH Diversity Supplement applications, mentoring and clinical research coordinator education. An elective on anti-racism was added to the MSCI curriculum. Galter Library leadership gained national prominence, including an exciting award from NIH's National Library of Medicine to Galter's director, who also expertly leads evaluation for NUCATS.
Several additional initiatives were started this year that I expect to have impact in the coming months. These include more research support for our regional clinical affiliates; community engagement as well as diversity, equity and inclusion; stronger emphasis on the "science" of translational research (eg, how to improve processes applicable to all diseases/disciplines, including implementation science); and new hub and national CTSA consortium collaborations. If you have an idea how we can better accelerate YOUR impact on better health for all, please let me know.
Richard D'Aquila
NUCATS Director