I-Corps@NCATS Course Positions Medical Innovations for Success
In pediatric clinical settings, accurate and efficient communication of critical patient background information — detailed patient symptoms, history, and psychosocial screening — is often fragmented and cumbersome.
"The result is lower patient satisfaction, lower throughput, and hypothesized lower patient outcomes," says John Fortunato, MD, professor of Pediatrics and director of the Neurointestinal & Motility Program at  the Ann & Robert H. Lurie Children's Hospital of Chicago.
Fortunato and Bonnie Essner, PhD, assistant professor of Psychiatry and Behavioral Sciences and a pediatric psychologist at Lurie Children's, formed one of six Northwestern-based teams that recently took part in the I-Corps@NCATS program, a six-week short course that combined business model training with the customer discovery process.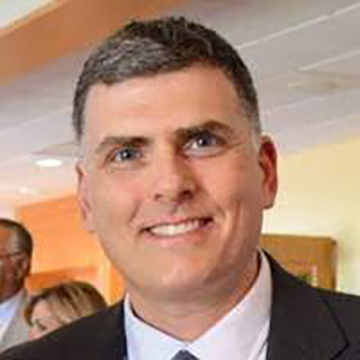 Fortunato and Essner used the course to explore if their mobile symptom app, Design4BPS, was a good fit to allow patients to communicate symptom history and reduce scheduling delays often associated with symptom specific diagnostic and treatment plans.
"Customer discovery should generate more questions and the need for more interviews, which is exactly what it did for us," says Fortunato. "The course allowed us to 'ultra-focus' on a user/customer segment, underscoring the need for a phased approach and it allowed us to discover that we were missing a vital stakeholder in the implementation process — the clinical practice manager/administrator."
The I-Corps@NCATS Regional Course is an accelerated six-week program based upon the successful National Science Foundation I-Corps and I-Corps at NIH Entrepreneurial Training Programs. The primary focus of participating teams was to define and test the value proposition of their technology/service in the marketplace by conducting interviews of potential customers, partners, and competitors. The curriculum focused on customer development, guided by the Business Model Canvas to help each team better understand whether their innovation effectively addresses unmet needs. 
"Teams are directed to put their technologies in a box and put the box under the bed," says Molly Wasko, associate dean and I-Corps programs director at the University of Alabama at Birmingham. "Participants are tasked with discovering if they have a problem-solution fit — essentially who is the customer and why do they care?" 
I-Corps@NCATS programming has been initiated at 12 Clinical and Translational Science Awards (CTSA) hubs, including Northwestern, and is expected to nearly double participatory sites in the next two years.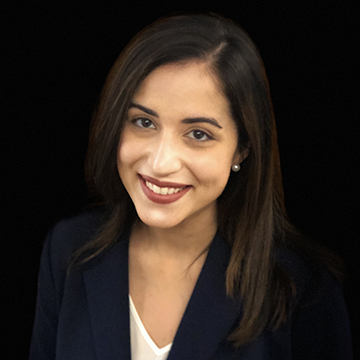 "The diversity of educators and cohort participants was outstanding at Northwestern," says Wasko, who lead programming alongside Bob Storey, national instructor for NSF I-Corps and I-Corps@NIH. "It was an amazing mix of people by gender, race/ethnicity, backgrounds, and age.  I thought this added a real multiplicity of thinking, approaches and worldviews that built a much higher level of cohort cohesion." 
Northwestern's I-Corps@NCATS regional course was supported by the Northwestern University Clinical and Translational Sciences (NUCATS) Institute's Center for Translational Innovation (CTI) and the Innovation and New Ventures Office (INVO). Mentors for the six-week course included, Alexandra de Paz, PhD, INVO assistant director of new ventures; Kim Griffin, PhD, INVO invention manager; Lisa Dhar, INVO director of new business ventures for engineering; and Sonia Kim, PhD, INVO director of marketing and commercialization education.
"I-Corps essentially applies the scientific method to the process of customer discovery, providing a trusted framework for teams to use that helps them establish problem-solution fit and narrow down their initial target customer segment," says de Paz, assistant director of the CTI at the NUCATS Institute. "I-Corps@NCATS is a great soft-landing into commercialization. Teams that come in with an open mind and are willing to put in the work — conducting 30 or more interviews — will emerge six weeks later with an improved understanding of the commercial viability of their idea or innovation."
The six Northwestern teams in the inaugural I-Corps@NCATS cohort were led by Fortunato, Danielle Tullman-Ercek, Julie Kim, Nichole Pinkard, Babafemi Taiwo, and Jun Yao.
"We are more determined than ever to move this project forward having taken the course and processed the critical feedback we received," says Fortunato. " It is our hope to continue to partner with INVO, NUCATS, and Northwestern as we pursue potential funding mechanisms to bring our phase 1 to fruition."
The CTI and INVO are planning to offer an I-Corps@NCATS Regional Course again in 2022.
"I believe that by exposing our academic researchers and trainees to the process of customer discovery and the mindset of validating problems first, and then working on the solutions through evidence-based research, our institutions will become known for conducting research that is highly rigorous and also practically relevant," says Wasko. I-Corps@NCATS helps train the next generation of physician-scientists as translational thinkers with an entrepreneurial mindset.        
NUCATS is supported in part by the National Institutes of Health's National Center for Advancing Translational Sciences, Grant Number UL1TR001422.
Written by Roger Anderson