NUCATS Part of New Collaborative to Reduce COVID-19 Disparities
The Northwestern University Clinical and Translational Sciences (NUCATS) Institute is part of a new multi-center collaborative that will bolster research and outreach to help communities disproportionately affected by COVID-19.
The University of Illinois Chicago-led team will focus on strengthening COVID-19 vaccine confidence and access in Chicago-area Black and Latino communities, as well as improving access to testing, treatment and opportunities for clinical trial participation.
"Community stakeholders have intimate knowledge of the unique barriers and strengths each community faces," says Bonnie Spring, PhD, chief of Behavioral Medicine in the Department of Preventive Medicine and director of Team Science at NUCATS. "Partnering allows neighborhood experts to educate Northwestern about their needs and how the institution can best meet them. Through these collaborations, we can continue the work of rebuilding credibility and trust between community stakeholders and local medical institutions."
In Chicago, rates of COVID-19 cases are greatest among Black and Latino residents, significantly outpacing rates among white residents. Despite this and efforts in the city to deliver the vaccine to vulnerable communities, early data on vaccinations show lower rates of COVID-19 vaccination among Black and Latino adults. The new project is part of the National Institute of Health's Community Engagement Alliance Against COVID-19 Disparities initiative.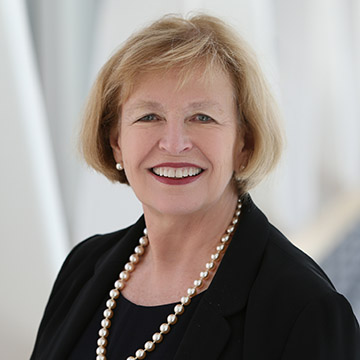 "Black and Latinx communities have historically had unequal access to health care services and research," said UIC's Molly Martin, MD, associate professor of pediatrics and principal investigator. "We will focus on these issues of structural racism, with the goal of improving vaccination rates and, importantly, we will do this in partnership with the people and organizations that are already in the communities working as leaders and trusted messengers."
The team, known as the Chicagoland COVID Collaborative, includes co-principal investigators from Northwestern, Loyola University, Equal Hope, Rush University Medical Center, Sinai Urban Health Center, and the University of Chicago. The collaborative is supported by a $1.4 million NIH grant.
"With other major medical institutions in Chicago, Northwestern shares responsibility to ensure population health by seeking herd immunity through inoculation. But vaccine hesitancy persists in some communities," say Spring, a co-investigator of the Chicagoland COVID Collaborative. "We are working with our local partner organizations to evaluate their COVID-19 programming and to learn how to overcome remaining barriers to vaccination."
In addition to its goals of increasing vaccine uptake and engagement with healthcare providers for testing, treatment and trials, the collaborative also will leverage best practices in community-engaged research and implementation science to support and test various adaptive interventions to address structural barriers to health care services in Chicago and surrounding areas.
"Through these partnerships, we hope to honor and empower the community's voice," Spring says. "Our goal is to change the face of medicine so that all may feel equally and equitably served by health innovations that come through the expertise of those unique communities. 
The NUCATS Institute is supported in part by the National Institutes of Health's National Center for Advancing Translational Sciences, Grant Number UL1TR001422.
Sections of this article originally appeared in UIC Today.