With CDPH, C3 Rachelle Paul-Brutus Links Research, Communities
Founded more than a decade ago, the Chicago Consortium for Community Engagement (C3) helps bridge the gap between translational research discoveries and the clinical care that betters community and population health. Recognizing this, C3 took the novel step of creating a coordinator for research and evaluation position within the Chicago Department of Public Health (CDPH), a position that Rachelle Paul-Brutus has held since 2017. 
"C3 leadership felt like I could fill a need as someone who could connect others," says Paul-Brutus. "They wanted to create this position within CDPH because they wanted to be responsive to the needs of the health department."
C3 is comprised of community stakeholders including CDPH, AllianceChicago, Brenda Boyd (Greater Chatham Initiative), Michelle McCullough, Julius Mercer, Kristin Smith (Health & Medicine Policy Research Group), as well as Chicago's three Clinical and Translational Science Award hubs: the Northwestern University Clinical and Translational Sciences (NUCATS) Institute, Center for Clinical and Translational Science at the University of Illinois at Chicago, and Institute for Translational Medicine, a six-institution partnership. Paul-Brutus is co-chair of C3 alongside Marc Atkins of UIC.
"There are two unique advantages of C3. First, to our knowledge, we are the only city coordinating the efforts of three CTSA programs, especially related to community-based research," says Atkins. "Second, we are among a small group of hubs working directly with our city's health department."
In order to fulfill the objective of encouraging collaboration between communities and researchers, C3 needed to integrate the local health department into its work.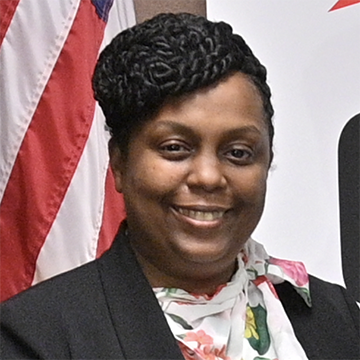 "My role is to serve as a liaison between the three CTSA hubs and the health department, but also between the CTSA hubs and other community organizations that I come in contact with," says Paul-Brutus. "I keep everybody informed about opportunities like pilot grants or a need for partnership with others in the network."
Paul-Brutus actively plays a role in a number of projects at CDPH. She participated in several working groups designed to develop some of the strategies included in the recent Healthy Chicago 2025 plan. Every five years, CDPH outlines a plan for reducing the disparity in life expectancy between Black and white Chicagoans. She has also been involved in the dissemination of the  Chicago Health Atlas, which provides health-related data across communities. 
Another of her ongoing projects is a report on "The State of Blacks in Chicago." Paul-Brutus and four other Black women in CDPH came together to create the Health Equity Index Committee, who collectively compiled a report on the longevity differences and health outcomes in Black Chicagoans versus non-Black Chicagoans. 
"I'm really closely involved with those other four ladies in the dissemination of this tool because we want it to serve as a way to increase the awareness about this life expectancy gap, but also for people to start taking action around what can be done at the community level to change and increase life expectancy," says Paul-Brutus.
According to Atkins, C3's ongoing projects include working with other CTSA programs in large cities in the U.S. to promote CTSA hub involvement with health departments. They even published a paper on this subject: "Bridging the gap between research, policy, and practice: Lessons learned from academic-public partnerships in the CTSA network." They are also bringing more community stakeholders into the C3 network to make sure their work is community-oriented.
"To the extent that we promote research on Chicago's health priorities, we provide CDPH with critical resources to support their initiatives," says Atkins. "We also serve as a liaison to our respective CTSA programs for CDPH and the community. Lastly, we serve as the public face of the CTSA programs. Working collectively, we can coordinate our resources to best address health inequities."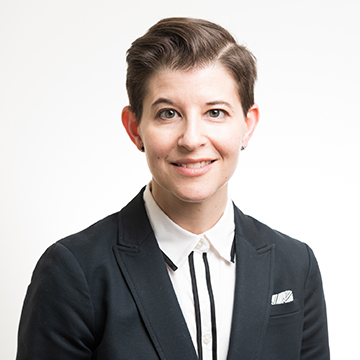 Jen Brown, co-director of the Alliance for Research in Chicagoland Communities (ARCC) is one of the co-founders of C3 and a member of the C3 Executive committee representing the NUCATS community engagement core. ARCC works to further understanding of racism and bias in research and community engagement and supports community-academic partnerships to address racial equity issues in research and the partnerships themselves. It is a program of the Center for Community Health, a collaboration between the NUCATS Institute and Northwestern's Institute for Public Health and Medicine and the NUCATS Institute. 
"C3 connects and leverages resources of Chicago's community leaders and organizations, including CDPH, with the resources of the community engagement programs of Chicago's three CTSA hubs to support research and collaboration that contributes to health equity in Chicago," says Brown.
This means that Paul-Brutus sometimes serves as a "matchmaker" between community organizations and research institutes to propel a project forward. Recently, she worked with the mayor's office to connect it with an evaluator to work on a gender-based violence project.
"Whenever there's one researcher or community partner wanting to partner with a different researcher or community organization, I serve as the connector between the two," says Paul-Brutus. "
Making information accessible and useful at the community level is the core of translational science and C3's mission.
"The point is to make sure the work that is being done doesn't just stay at the institution level. You want to make sure you get it to the people that can benefit from it the most," says Paul-Brutus. "And you need to make sure they have a smooth way to disseminate and to cater the work to the community."
Written by Olivia Lloyd