'Blazing a Trail Where No Path Existed'
The Northwestern University Clinical and Translational Sciences (NUCATS) Institute has appointed Melvin Thompson, executive director of the Endeleo Institute, as its inaugural Community Partner on the NUCATS Executive Council. Photos by Roger Anderson
Endeleo Institute Executive Director Melvin Thompson becomes inaugural Community Partner on NUCATS Executive Council
Not many executive bios begin with a crowning achievement in the eighth grade.
"Graduating as class president from Horace Mann Elementary School was a big deal. My mom was a teacher there and it helped fulfil early dreams she had for me as I matriculated to St. Ignatius College Prep," says Melvin Thompson, executive director of the Endeleo Institute, a nonprofit focused on creating a culture of health in Chicago's Washington Heights neighborhood.
For Thompson, health, family and community are intrinsically linked. In service to those priorities, he recently accepted an appointment as the inaugural Community Partner on the Northwestern University Clinical and Translation Sciences (NUCATS) Institute Executive Council.
 "Joining the Executive Council seems a natural progression from the community-engaged research that today forms a foundational pillar of our programming work in health, education and community development at the Endeleo Institute," says Thompson, who is also a member of the Alliance for Research in Chicagoland Communities (ARCC) Steering Committee in NUCAT's Center for Community Health. "For me, it means blazing a trail where no path existed." 
The NUCATS Institute provides essential infrastructure, resources and services to facilitate translational research to improve patient and community health. Translational research ensures that discoveries in the laboratory applies to studies in humans and that speeds the adoption of best practices into communities. Part of the way that NUCATS does this is to develop community partnerships. ARCC helps NUCATS to build and sustain partnerships with a diverse group of community partners including community- and faith-based organizations, patient advocacy organizations and public agencies. ARCC provides partnership brokering, capacity-building, and funding to support community-engaged research. Community-engaged research is a bidirectional exchange of expertise between academics (scientific experts) and communities (local, cultural, practice, lived experience experts) to increase the research impact for improving health. Community partners like Melvin and others serving on the ARCC Steering Committee help to ensure that NUCATS is doing work that is driven by and responsive to community leadership.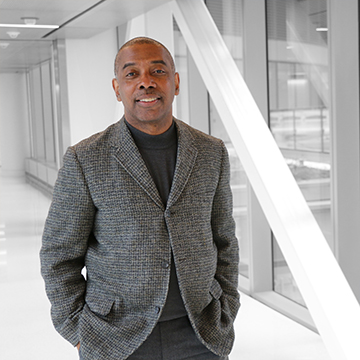 As a member of the Executive Council, Thompson will participate fully in Council discussions and help develop an implementation strategy for the Research Enabled and Accelerated in Community Healthcare (REACH) initiative. REACH will further integrate research into the clinical care system to ultimately ensure that every clinical encounter can be an opportunity for research participation, precision medicine and learning to improve human health. 
"Mr. Thompson's appointment to NUCATS' Executive Council represents the culmination of his deep engagement and leadership with our Alliance for Research in Chicagoland Communities Steering Committee," said Donald Lloyd-Jones, MD, senior associate dean for clinical and translational research, the chair and Eileen M. Foell Professor of Preventive Medicine, and director of NUCATS. "He has been a force for making our community engagement activities deeper, broader and much more meaningful. His insightful leadership will now assist us with even broader initiatives, while substantially enhancing the diversity of perspectives on our senior leadership team. He is a remarkable and inspiring individual, and I am so pleased he has agreed to assume this role." 
Building a Career of Care
Thompson hasn't always had such a clear vision on what he wanted to do professionally. Much to the chagrin of his mother, he took a rather circuitous route through higher education, deciding to enter the job force for a number of years before attending Harold Washington Junior College — often referred to as Loop College. He then earned a bachelor's degree from Northwestern before enrolling as part of the first class of real estate MBA students at Roosevelt University.
"I have always had a natural inclination to engage people for as long as I can remember but for so long, never recognized that it could be leveraged into a career," Thompson says. He recalls working for a time as a customer service representative for the City of Chicago's Water Department. He frequently received praise from customers, but it was when letters started arriving in his supervisor's mailbox, that he realized he must be making a difference.
"I still have many of those letters to this day because they represent the moment I realized a true affinity for my community."
Meeting Thompson, one quickly notes that opportunities to connect with others — whether it be in an elevator, while feeding a parking meter or in the waning moments of a meeting — are never taken for granted.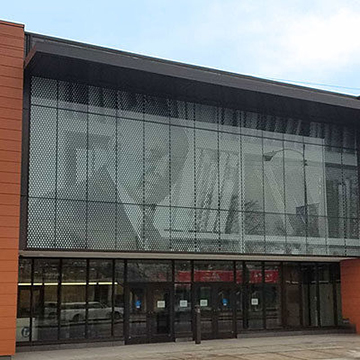 He also frequently includes stories from his past as he explains the present, often keeping family front and center. When he was provided the opportunity six years ago to lead Endeleo, a group whose mission includes a large community-engaged research component in the West 95th Street Corridor, Thompson decided to continue to push himself and Endeleo in new directions.
One result is the newly-renovated Woodson Regional Library. Following a $10 million renovation project, Woodson became the city's first dementia-friendly facility of its kind. This was supported in part with seed funding from ARCC.
"Having lost my dad to dementia, I sometimes park on 95th Street and sit in awe of what we were able to help get accomplished," says Thompson. "As my mom now battles the disease, I am reminded of the challenges that accompany the battle."
Building Relationships That Last
For Thompson, his role on the Executive Council is as much about what he brings back to the community as it is about him bringing opinions and experiences to Streeterville.
"Community-engaged research is engrained in the Endeleo mission because true quality of life is determined by the state of your health," he says. "It did not take me very long after I began working in the community to understand that revitalizing our surroundings is nearly impossible to sustain without ending the cycle of poor health; and that begins with behavior and lifestyle change."
Personifying its commitment to health, Endeleo recently orchestrated the placement of a blood pressure kiosk at Trinity United Church of Christ, just four blocks east of the Woodson Regional Library on 95th Street.
"As we continue to build relationship with health institutions, Endeleo is well-positioned to bridge our community with resources —education, awareness, interventions, funding," Thompson says. "It is an awesome experience to know that Northwestern is a partner in this fight and that the University is willing to defer to the community while building a better understanding for how it can serve. This, in essence, is what community-engaged research is all about."
By the end of Thompson's first year on the NUCATS Executive Council, the Institute plans to appoint a second Community Partner to serve a two-year term, as well.