Sharma Named Co-Director of Northwestern's KL2 Program
Leena Sharma, MD, the Chang-Lee Professor of Preventive Rheumatology, has been named co-director of the Northwestern University Clinical and Translational Sciences (NUCATS) Institute's KL2 Program.
"I'm extremely excited to take on this new leadership role within NUCATS," says Sharma, professor of Medicine: Rheumatology and Preventive Medicine. "Mentorship has played an immeasurable role in my career. Like parenting, mentoring drives you to higher personal development."
The Multidisciplinary Career Development Program (KL2) supports early-career faculty at Northwestern and is sponsored by the National Institutes of Health's National Center for Advancing Translational Sciences, Grant Number KL2TR001424. The program is designed to train a diverse workforce of investigators to drive future innovation and implement effective clinical and translational research. The award includes salary support and additional resources to ensure protected time for mentored research and didactic training in clinical research. Three esteemed early career investigators became KL2 Scholars as part of the 2020 cohort. 
NUCATS leadership is engaged in the process of identifying a second KL2 Program co-director and the pair will succeed Director Richard Pope, MD, professor of Medicine in the Division of Rheumatology. 
"We remain grateful for the leadership that Dr. Pope has provided over the past five years," says NUCATS Director Rich D'Aquila, MD, Associate Vice President of Research, Senior Associate Dean for Clinical and Translational Research, and the Howard Taylor Ricketts, MD, Professor of Medicine: Infectious Diseases. "As program director, Dr. Pope continued a tradition of excellence that has seen two-dozen KL2 Scholars continue careers in clinical and translational science research, a laudable achievement."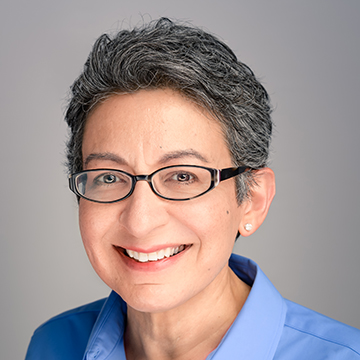 Since 2008, KL2 program alumni have authored or co-authored nearly 1,000 publications. Throughout his career, Pope has contributed greatly to the world's understanding of rheumatoid arthritis, and he will continue to be engaged in the research enterprise at the medical school.
Having joined the faculty in 1989, Sharma has worked alongside Pope for several years in the Division of Rheumatology. Throughout her career, she has received significant and continuous external grant support for her research, as well as built a broad network of collaborators. Under Sharma's leadership, the Mechanical Factors in Arthritis of the Knee Study, which evaluated the role played by an array of local mechanical factors in osteoarthritis disease progression and function decline, was awarded  National Institute of Health funding in four consecutive cycles.  Her current research involving the Osteoarthritis Initiative cohort focuses on early osteoarthritis.
Sharma is also the principal investigator and director of a Core Center for Clinical Research P30 grant. One of the center's core missions is the career advancement of postdoctoral fellows and faculty.
"Among the most important attributes of the KL2 program is the systematic, comprehensive, thoughtful, and proactive and interactive support during early — possibly the most vulnerable — research career stages," says Sharma. "Over time, there is a fluidity to the labels, mentee, mentor, and collaborator — at times, your collaborators and mentees inspire you and hopefully you do the same for them. I think it is important to retain some of a mentee's vantage point, to be open to learning from and emulating role models throughout one's career."