'We Have to Have the Community as Part of the Team'
Teamscience.net launches new learning module on community-engaged research
Chicago's Englewood community sits just 10 miles south of the condominiums that dot Streeterville's skyline, but for its residents, the two may as well be worlds apart.
Nowhere in the nation is the difference in life expectancy greater — a full 30 years — than between the two neighborhoods.
"In order to tackle these types of disparities, we have to have the community at the table as part of the team," says Bonnie Spring, PhD, Chief of Behavioral Medicine in the Department of Preventive Medicine and director of the Northwestern University Clinical and Translational Sciences (NUCATS) Institute Team Science Program. Recently, teamscience.net launched its ninth learning module, which introduces investigators to the assembly, launch and maturation of community-focused team science projects.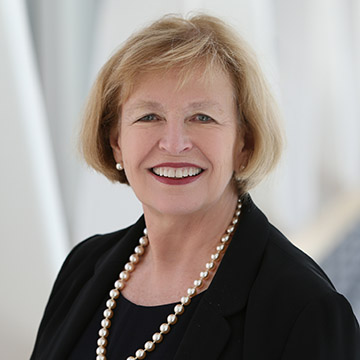 The practice of community-engaged research, in which investigators proactively collaborate with stakeholders to address issues affecting the wellbeing of a community, is seen as a critical component for facilitating work on a number of issues, including health disparities. Investigators who consider patient, community and stakeholder perspectives are better positioned to develop culturally acceptable strategies, increase trust and produce findings and interventions that have a greater chance of implementation.
"Today's health problems are complex, with multiple determinants that need a coordinated, integrated and multilevel approach. Engaging community members is essential to ensure both discovery and translation," says Robin Mermelstein, PhD, co-director of the University of Illinois at Chicago Center for Clinical and Translational Science (CCTS), professor of psychology and distinguished professor of the College of Liberal Arts and Sciences who also directs the Institute for Health Research and Policy at UIC. "The collaboration between the NUCATS Institute and CCTS to develop at Team Science module focused on teams with community collaborators is a great example of how CTSA hubs can work together with an integrated approach to make translational connections."
The new Team Science learning module uses research projects from Equal Hope, Erie Family Health Centers and Chicago Public Schools to help users learn about the decision-making process involved with assembling an effective task force, launching a study and keeping the community involved through the implementation of results.
"Interdisciplinary Team Science is becoming more of an expectation than ever before, in fact, major funders are now adamant that research not just benefit a person's career, but also the communities we serve," says Spring, who is also a professor of Psychiatry and Behavioral Sciences and director of the Center for Behavioral Health within the Institute for Public Health and Medicine. "People are more excited than ever about Team Science, but very few researchers have been trained to work with individuals outside of their discipline. Teamscience.net works to make the topic more accessible and approachable in a free and interactive way."