Akono, Pederson Awarded NIH Diversity Grants
For the first time, the Northwestern Clinical and Translational Sciences (NUCATS) Institute has received supplemental funding from a National Institutes of Health (NIH) diversity supplement program.
The grants were awarded to Ange-Therese Akono, PhD, the Louis Berger Junior Professor of Civil and Environmental Engineering, and Aderonke Bamgbose Pederson, MD, instructor of Psychiatry and Behavioral Sciences, by the National Center for Advancing Translational Sciences (NCATS). 
"The push for diversity within academic medical centers is beginning to change the makeup of our workforce; however, data still show that minority populations are underrepresented in each phase of a translational scientist's career, from medical or graduate school through senior leadership," says Richard D'Aquila, MD, NUCATS director, senior associate dean for clinical and translational research, associate vice president of research and the Howard Taylor Ricketts, MD, Professor of Medicine (Infectious Diseases). "The Institute's Center for Education and Career Development (CECD) is committed to helping junior faculty obtain these grants to help launch productive research careers as we partner with funding organizations to enhance the diversity of our research community."
The NCATS-Clinical and Translational Science Awards (CTSA) Program diversity supplement is designed for individuals from groups underrepresented in the biomedical sciences, including racial and ethnic minorities, persons with disabilities and individuals from economically and educationally disadvantaged backgrounds. The supplement requires a mentoring strategy to ensure trainee support in both research and career development. The funding provides protected research time over two years.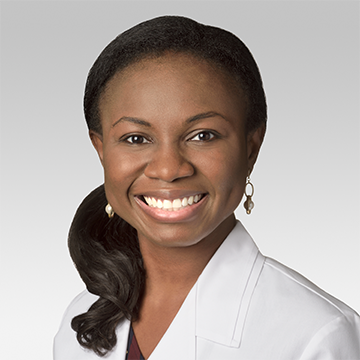 "Having a mechanism for minorities to obtain early career grants that help secure strong mentorship and learning research skills is critical to integrating leadership in research," says Pederson, who will be mentored by Donald Lloyd-Jones, MD, ScM, chair of Preventive Medicine; Katherine Wisner, MD, Norman and Helen Asher Professor of Psychiatry and Behavioral Sciences and Obstetrics and Gynecology and director of the Asher Center for the Study and Treatment of Depressive Disorders; and Inger Burnett-Zeigler, PhD, associate professor of Psychiatry and Behavioral Sciences. "I am grateful to my mentors including Dr. Carnethon for her sponsorship through the application process. My sincere thanks to Dr. Csernansky for his encouragement to pursue this opportunity and for the support of the Department of Psychiatry."
Pederson's research explores mental health stigma among black immigrants in the United States and other western countries. She says her long-term goal is to improve access and use of mental health resources among black immigrants. 
"I will be partnering with community organizations that have often never engaged in research activities, and I will work with them to highlight the importance of good representation in research," Pederson says. "My first aim is to better understand the nature and content of mental health stigma. Once I assess this, I plan on developing tools and interventions in future research to decrease stigmatizing views of mental health among black immigrants."
Akono will use the CTSA Program diversity supplement to accelerate a turning point in her research as she pivots from work in civil and mechanical engineering to a career in biomedical and translational research with a focus on regenerative engineering.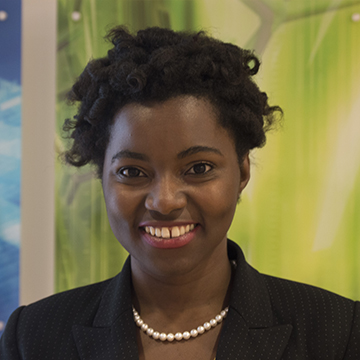 "In recent years, regenerative engineering has emerged as the convergence of foundational disciplines such as stem cell engineering, translational medicine, developmental biology, physical sciences and materials science," Akono says. "This diversity supplement will provide me with protected time over the next two years so that I can gain new knowledge and research skills in the areas of tissue engineering, human cells culture and cell-biomaterial interactions."
Akono will be mentored by Lloyd-Jones; Guillermo Ameer, ScD, the Daniel Hale Williams Professor of Biomedical Engineering and Surgery and director of the Center for Advanced Regenerative Engineering; and Michael Fleming, MD, MPH, vice chair for faculty development in the Department of Psychiatry and Behavioral Sciences, and professor of Family and Community Medicine.
"I am deeply grateful to my mentors and to the NUCATS leadership team — Mercedes Carnethon, PhD, and Emily Traw, in particular — who provided invaluable support during the application process," says Akono. "I also want to thank the Department of Civil and Environmental Engineering, for its support. I look forward to working with the NUCATS team to make the world a better place through life-changing research."
Both Akono and Pederson will use CECD resources to better position themselves for careers in research. As part of the NUCATS Institute's commitment to diversity and inclusion across the translational spectrum, the CECD will collaborate with Feinberg investigators to identify additional supplement opportunities, with the goal of increasing the number of supplements awarded to Feinberg faculty.
"If Drs. Akono and Pederson use this experience to build their laboratories and become successful investigators who then turn around to mentor diverse scientists who follow them, the impact of these awards will be magnified and accelerate us towards our goal of diversifying our faculty." says Carnethon, CECD codirector, vice chair of the Department of Preventive Medicine and the Mary Harris Thompson Professor of Preventive Medicine (Epidemiology) and Medicine (Pulmonary and Critical Care).
If a faculty member is interested in applying for an award or matching with a student or trainee to apply for one, please email Carnethon, who will work to match eligible students, postdoctoral trainees and early faculty who express an interest in diversity supplements.
"We have built out our infrastructure by creating a website that serves as a mechanism to pair candidates for diversity supplements with research opportunities led by our faculty," says Carnethon. "In doing so, we hope to build upon on our current success with these first two NUCATS diversity supplements."
CTSA Program diversity supplements are offered once a year. The deadline to apply is November 1, however, the process to identify applicants and ensure that their submissions are competitive begins in July. Each NIH funding agency has its own deadline and specific guidelines for diversity supplements. Learn more, here. 
The NUCATS Institute is supported, in part, by the National Institutes of Health's National Center for Advancing Translational Sciences, Grant Number UL1TR001422.